PACK IN THE SAVINGS WITH OUR BUNDLES

Does your firm have a learning vision?

RESOLVE TAX-RELATED ID THEFT AND SECURITY BREACH ISSUES

NEW SPECIAL REPORT

The Tricky Intersection of E-Commerce and State Corporate Income Taxes

Read Now

HOW CAN I SPEED UP THE PROCESS OF IDENTIFYING STATE FILING OBLIGATIONS FOR TIERED PASS-THROUGH ENTITIES?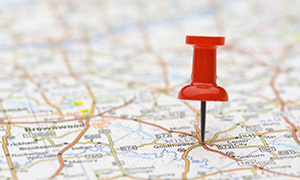 Credits & Incentives Pinpointer
Watch this short video to learn how you can maximize potential tax savings with the NEW Credits and Incentives Pinpointer
NEW - Checkpoint Catalog for Tax & Accounting Practitioners
With each season come new possibilities — for both you and your clients. Look to Checkpoint for the guidance and resources to help you prepare for the changes.
Find out why your peers rely on Checkpoint
99 of the Top 100 U.S. CPA Firms, 96 of the Fortune 100 and 97 of the Top 100 U.S. Law Firms all rely on Checkpoint. Try Checkpoint FREE today to see why.