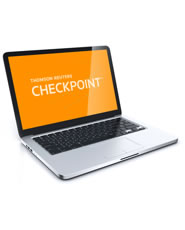 Accounting For Business Combinations

Product Information
Frequency of Updates:




Annually

Brand:

WGL
Accounting for business combinations continues to become more complex each year. Accounting for Business Combinations helps you to understand and work through these complexities. It is a well-written and informative publication that provides comprehensive coverage on the accounting pronouncements that affect mergers and acquisitions or any other aspect of the area of business combinations.
Accounting for Business Combinations is written by experts in the field and provides analysis and real-world examples for almost any issue that may be raised in a business combination. The 2008 edition provides analysis of the issues covered by FAS 141, as well as in-depth coverage of the revised statement and all other related pronouncements.
In 2001, The Financial Accounting Standards Board (FASB) issued Statement No. 141 to consolidate the various statements regarding accounting for business combinations, which included APB Opinion No. 16, Business Combinations, and FASB Statement No. 38, Accounting for Preacquisition Contingencies of Purchased Enterprises. Due to the complexities of its nature and to resolve other issues that have arisen since the statement was first issued, FASB released a revised statement FAS 141(R), in December 2007, which is to be effective in December 2008.
Topics covered in Accounting for Business Combinations include:
FASB Statements 141 and 141(R) - Business Combinations
Overview of major accounting pronouncements relating to mergers and acquisitions
Determination of the cost of the acquired entity
Allocation of the costs of the acquired entity
Financial statement disclosures
Reporting requirements for SEC registered companies
Accounting for goodwill
Accounting for intangible assets other than goodwill
---