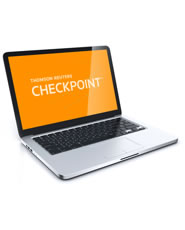 Analysis of IFRS for Small and Medium-sized Entities

Issued by the International Accounting Standards Board in July 2009, International Financial Reporting Standards for Small and Medium-sized Entities is a self-contained standard tailored for the needs and capabilities of smaller businesses. Many of the principles in full IFRSs for recognizing and measuring assets, liabilities, income and expenses have been simplified, topics not relevant to SMEs have been omitted, and the number of required disclosures has been significantly reduced.
Analysis of IFRS for Small and Medium-sized Entities provides a detailed overview and expert guidance on the key recognition, measurement, and disclosure requirements of the IFRS for SMEs. It also offers time-saving practical features, including a comprehensive disclosure checklist, Interoffice Memoranda, computational examples, and comparisons of IFRS for SMEs with full IFRS and U.S. GAAP.
The Checkpoint version (AISMQ) includes extensive linking to the full text of the International Financial Reporting Standard for SMEs, also available on Checkpoint (product code ISMQ).
---