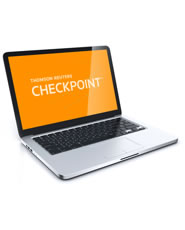 COSO Internal Control - Integrated Framework

Get a comprehensive and powerful online solution to your financial compliance and internal control needs.
For public companies, adoption of the COSO framework satisfies the SEC's criteria for implementing internal control standards, as mandated by the Sarbanes-Oxley Act. In May 2013, COSO issued its first major revision of the Internal Control—Integrated Framework since its original release in 1992. The new COSO Internal Control—Integrated Framework is designed to enable organizations to effectively and efficiently develop and maintain systems of internal control that can enhance the likelihood of achieving the entity's objectives and adapt to changes in the business and operating environments since the issuance of the 1992 framework. COSO Internal Control—Integrated Frameworkincludes an executive summary; framework and appendices; and illustrative tools for assessing effectiveness of a system of internal control
By combining WG&L's renowned analysis of financial compliance topics with the COSO content on Checkpoint, you can comply with confidence and stay one step ahead in the ever-changing landscape of financial regulations.
Includes COSO's Internal Control - Integrated Framework (1992) and Internal Control Issues in Derivatives Usage.
May be combined with Internal Control over External Financial Reporting: A Compendium of Approaches and Examples (Compendium).
---