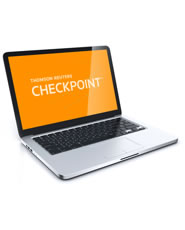 Core GAAP Library

Core GAAP Library provides GAAP compliance information for accounting and financial management professionals, especially those who don't do extensive public company work. Differences in style, approach, and update frequency, make the WG&L and PPC GAAP titles complementary. Also provides frequent news and current developments.
Key components of the Core GAAP Library are:
 
PPC's Guide to GAAP
GAAP Practice Manual
Standards Tracker
Accounting and Compliance Alert: Complete Edition -- Get continuously updated news alerts on all important developments at standard setting agencies and regulatory organizations, including the SEC, NYSE, NASD, AICPA, PCAOB, FASB, IASB and the IRS.
Checkpoint SEC GAAP Demo

View