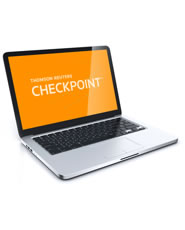 Corporate Income Tax Premium Create-a-Chart

Product Information
Brand:

Research Institute of America
RIA Corporate Income Tax Premium Create-a-Chart offers an additional package of specialized quick answer charts targeting corporate income taxes.   Charts are available on special apportionment, prior-year apportionment, pass-through entities and specific IRC conformity topics. You can create multistate state charts in just 3 easy steps and have easy access to controlling authority and more information in the State Tax Reporters. Print, save or export these useful charts.  Topics covered in the RIA Corporate Income Tax Premium Create-a-Chart include:
Allocation and apportionment of pass-through income
Composite returns
Special items in computation of tax
Check the box conformity
Entity level taxes on pass-through
Withholding by pass-throughs
Chart information is updated weekly. Changes are highlighted so that you can easily skim for new results.
---