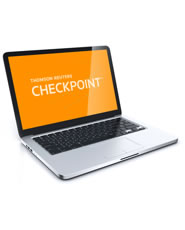 FASB Codification and Related Materials

Product Information
Frequency of Updates:




Ongoing

Brand:

Practitioners Publishing
The entire world of GAAP guidance is easily accessible at your fingertips in one place with the FASB Codification and Related Materials Library. By subscribing to this online library, you'll have direct access to FASB's Accounting Standards Codification™, the complete library of prior statements, standards, and supporting material, and seamless integration with our extensive editorial and related primary source offerings. Dynamic linking, advanced search templates, and an enhanced cross reference tool are designed to meet your research needs.
This Library includes:
FASB Codification
Accounting Standards Updates
Proposed Accounting Standards Updates
Other Exposure Documents
Maintenance Updates
Prior Code (documenting all superseded material)
Notice to Constituents
Master Glossary
FASB Superseded Standards and Nonauthoritative Literature
Additional features of this Library include:
Seamless linking to editorial analysis (such as expert GAAP analysis) and relevant primary source content (such as SEC)
Advanced search templates that allow you to quickly and easily find the information you need
Ability to search FASB Codification by the topic title, by any combination of topic, subtopic or section numbers, and even search for pending content
The Cross Reference Tool that helps you find the portion of the Codification that contains a standard, or identifies the standards that make up a portion of the Codification (links to both the Codification and the original standard)
FASB Codification and Related Materials is available as an add-on purchase. 
List of Content (Click any title to expand the list)
FASB Codification and Related Materials on Checkpoint contains:

Notice to Constituents - FASB's official guide to the Codification, it provides users with an understanding of the goals, history, content, structure, and the updating process for the codification, and identifies the Codification as the single source of authoritative GAAP.
Codification - the codified standards.
Prior Code - Codification as it existed before it was amended.
Master Glossary - contains al glossary terms (and the definitions) found in the Codification.
Accounting Standards Updates - New or amended Codification. Codification Updates are stand alone documents that contain an explanation of the changes being made plus the text of the changes to the Codification.
Exposure Drafts - Proposed amendments to the Codification consisting of new content or amendments to the existing content. These also contain background and basis for conclusions in addition to the text of proposed changes to the Codification.
In addition to the current codified standards, it contains a wide range of prior FASB material, to enable users to cross-reference between the Codification and the prior standards and other related material, including:

Original Pronouncements

Accounting Research Bulletins
Accounting Principles Board Opinions
AICPA Accounting Interpretations
Accounting Principles Board Statements
Accounting Terminology Bulletins
FASB Statements
FASB Technical Bulletins
Statements of Financial Accounting Concepts

Current Text

General Standards
Industry Standards
Appendix A: Schedule of AICPA Practice Bulletins, Audit and Accounting Guides, and Statements of Position (SOPs)
Appendix E: Current Text Sections That Are Superseded by Pronouncements with Delayed Effective Dates

Emerging Issues Task Force Material

Recent EITF Abstracts
Appendices A through D plus Topical Table of Contents

Staff Implementation Guides
Derivative Instruments and Hedging Activities
Exposure Drafts (proposed FASB activity)

Provides robust features and functionality to speed users' research, including:

Navigational Tools:

Join Sections
Combine Sections

Search Templates:

Search FASB Codification by Topic Title and Keywords
Search FASB Codification by Any Combination of Topic, Subtopic, and/or Section and Keyword

Cross-Referencing:

Cross-reference table of Codification and Original Standards
Resulting table has live paragraph level links in both Original Standards and FASB ASC sides of the table

Linking:

TLL/SLL linking from Original Standards to FASB ASC
TLL/SLL linking from FASB ASC to Original Standards

Leverages Checkpoint with links to/from:

Referenced source material (e.g., text of SEC regs)
WG&L analysis
---