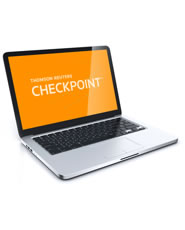 GAAP Compliance

GAAP Compliance is the most complete collection of GAAP analysis available. It is an unparalleled source of information on the FASB Codification, which is the single authoritative foundation of US GAAP.
GAAP Compliance includes four discrete editorial products that approach US GAAP from different perspectives.
These products pool together over 1,000 prescriptive disclosure examples and hundreds of computational examples that demonstrate proper financial statement calculation and presentation. In addition, there are dozens of excerpted recent annual reports and SEC filings of major public companies.
The GAAP Compliance library comprises the following products:
The Accounting and Auditing Disclosure Manual is a practical guide that is the only work of its kind to deliver all the requirements and examples needed to prepare quickly accurate financial statements and auditors' reports in accordance with GAAP and generally accepted auditing standards (GAAS).
The Accounting and Auditing Update Service provides the customer with straightforward analysis and interpretation of all new proposed and finalized Accounting Standards Updates (ASUs) from the FASB and pronouncements from the AICPA as they are issued. Each special-update bulletin analyzes the given standard and its impact on customers' company or clients. The bulletins also contain sample footnotes, financial statement presentations, and auditor's reports where appropriate.  
The GAAP Practice Manual is a comprehensive, authoritative reference for US GAAP. It is a deep source of analysis of the FASB Codification. Each Section of the Manual covers the applicable authoritative FASB Codification sections that bear on the given topic; an overview of the topic; measurement principles; disclosure requirements; disclosure examples; where applicable, significant differences between US GAAP and IFRS, and IFRS disclosures; and related topics.
International Accounting and Financial Reporting is a practice manual that provides comprehensive discussions and analyses of how IFRSs are interpreted and applied in the preparation of financial statements. It covers all standards issued by the IASB and interpretations issued by the IFRIC, and includes practical computational examples, disclosure requirements, and financial statement excerpts for 40 core topics. Additionally, each chapter contains a quick-reference guide of the principal differences between IFRSs and US GAAP, noting over 250 such differences.
Also, part of GAAP Compliance is a set of thirty interactive checklists for balance sheet and income statement disclosures.
GAAP Practice Manual

Part I: Introduction

Part II: Balance Sheet

Part III: Income Statement

Part IV: General Topics

Part V: Specialized Industries

Part VI: Specialized Topics

Appendixes
---