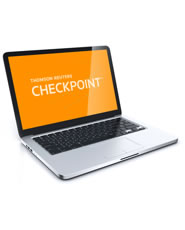 GAAP Reporter with FASB Codification

Product Information
Frequency of Updates:




Ongoing

Brand:

WGL
GAAP Reporter with FASB Codification is a unique research resource designed to help accounting and financial reporting professionals ensure compliance with GAAP (Generally Accepted Accounting Principles). Our expert authors provide in-depth, section-by-section guidance, interpretation and analysis on the entire breadth of the Financial Accounting Standards Board's (FASB) Codification, as well as updated coverage to reflect any new changes issued by FASB.
Organized according to the structure of the FASB Codification, GAAP Reporter with FASB Codification provides detailed guidance in the form of Explanations for each section. These expert-authored Explanations make the Codification easier to understand by restating the language in the Codification in clear, straightforward terms and providing professional insights, expertise, and illustrations on how to apply the guidance in practice.
These insights typically cover:
Common practice in applying the guidance in the Codification


Common pitfalls in applying the guidance


Recent or pending updates to the guidance


SEC comment letters


Differences between IFRS and U.S. GAAP


How to perform a calculation described in the guidance


Illustrative examples of required disclosures
In addition to comprehensive expert analysis and commentary, the GAAP Reporter also contains time-saving practice aids, including detailed annual and interim disclosure checklists, client letters, and memoranda.
GAAP Reporter also provides access to the full text of the Codification, and for each section of the Codification brings together any Accounting Standards Updates, Prior Versions of the Codification, and related Original standards related to that section. 
List of Content (Click any title to expand the list)Summary Table of Contents
User Guide to GAAP Reporter
General Principles
Presentation
Assets
Liabilities
Equity
Revenue
Expenses
Broad Transactions
Industry
Exposure Drafts
Practice Aids

Checklists
Interoffice Memos
Client Letters
Example of TOC Structure for a specific Section of the Codification:

User Guide to GAAP Reporter
General Principles
Presentation
Assets
Liabilities
Equity
Revenue

Revenue Recognition (605)

Overall (605-10)
605-10-00 Status
605-10-05 Overview and Background
605-10-15 Scope and Scope Exceptions
605-10-20 Glossary
605-10-25 Recognition
605-10-25 Recognition (Text of Codification)
Explanations for 605-10-25
Accounting Standards Updates for 605-10-25
Prior Code for 605-10-25
Original Standards for 605-10-25
---