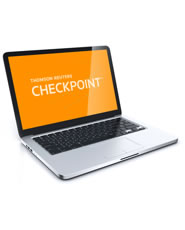 Government Accounting and Auditing Library

The Governmental Accounting and Auditing Library provides the most comprehensive online source for government accounting and auditing research and compliance. By subscribing to this government library, you also have full integration of WG&L's top-notch governmental accounting and reporting analysis with GASB's complete library of statements and other supporting materials, sold separately.
This comprehensive coverage, with constant updates, will ensure that you stay informed of the changing landscape of governmental accounting and auditing.
The Library consists of:
Governmental Accounting and Auditing Disclosure Manual (WGAD)
Government Accounting and Financial Reporting Manual (WGAR)
Government Accounting and Auditing Update (WGAAU)
Government Auditing Standards (Yellow Book)
GASB Library on Checkpoint is available as an add-on to this product.