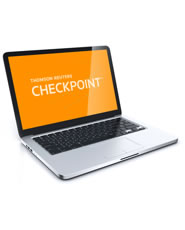 Healthcare Accounting and Financial Reporting Essentials

Everything you need for healthcare organization accounting and financial reporting from the names you trust is now available in a single library.
With the Healthcare Accounting and Financial Reporting Essentials Library, you'll get these essential titles from PPC and WG&L - all thoroughly integrated into one outstanding resource:
The Nonprofit Report offers CPAs with nonprofit clients -- and professionals working in nonprofit organizations -- a practical, timely look at issues like IRS rulings and pronouncements for nonprofits, AICPA pronouncements, and legislation governing financial management of most nonprofit organizations.
Nonprofit GAAP Practice Manual contains an extensive review of accounting for contributions, fund-raising costs, and asset transfers through intermediaries. The manual even covers GAAP pronouncements that cut across the public and private sector, giving you complete guidance on all relevant pronouncements. Quarterly updates keep you in touch with all the latest FASB, EITF, and AICPA pronouncements.
PPC's Guide to Nonprofit Contributions addresses the significant issues related to accounting for contributions, including split-interest agreements. It also contains practical guidance that takes you through the process of determining whether a transaction is a contribution, exchange, or agency transaction.
PPC's Guide to Nonprofit Expenses answers all your questions about accounting for and reporting nonprofit expenses. The Guide includes special expense operating considerations, including discussions on fraud, internal control, analytical procedures, budgeting, lobbying, political campaign activities, expense ratios, and benchmarking. The guide also includes 120 real-life scenarios and discussions on special expense accounting considerations.
---