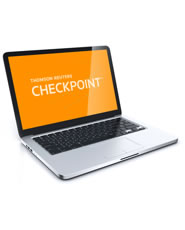 IASB-FASB Mapping Tool

IASB-FASB Mapping Tool comprises two Create-a-Charts (IASB-to-FASB and FASB-to-IASB) that take either a topic or US GAAP or IFRS citation input and produce citations in the other set of standards for the exact linked location of the equivalent set of rules in that standard library. It also provides links to guidance and analysis regarding the identified issue in WG&L editorial materials.
Key features and benefits:
Immediate identification of topic, corresponding (US GAAP\IFRS) accounting rules, and relevant analysis and guidance
Detailed mapping of corresponding language reduces research time
Quickly determine differences between the two sets of standards
Assists in understanding IASB/FASB convergence
Provides significant support for professionals drafting comments on standard setting activity
Eliminates uncertainty with search results
Covers entire scope of both sets of accounting standards as well as library of editorial materials
Designed for corporate financial managers, accountants, and consultants who deal in accounting compliance issues IASB-FASB Mapping Tool saves time by identifying relationships and providing a deeper level of correspondence (and linking) between the standards and related editorial guidance.
IASB-FASB Mapping Tool lists the location (and links to) the equivalent language in the other standard down to the sub-paragraph level. This unmatched granularity speeds research and sets the IFRS-GAAP Mapping Tool apart from any other IFRS-GAAP research product.