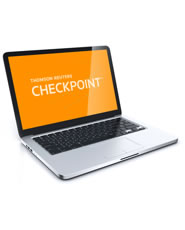 Nonprofit Accounting and Financial Reporting Essentials

Product Information
Brand:

Practitioners Publishing
Everything you need for nonprofit accounting and financial reporting from the names you trust is now available in a single library.
With the Nonprofit Accounting and Financial Reporting Essentials Library, you'll get these essential titles from PPC and WG&L - all thoroughly integrated into one outstanding resource.
The Nonprofit Report
The only monthly publication that covers the latest tax, reporting and financial management issues for nonprofits. Offers a practical, timely look at issues surrounding IRS rulings and pronouncements for nonprofits, AICPA pronouncements, and legislation governing financial management of most nonprofit organizations.
Nonprofit Controller's Manual
Guidance on how to keep your organization thriving while deciphering today's complex regulatory environment. Contributing experts provide guidance on critical tax, accounting and financial management topics.
Nonprofit GAAP Practice Manual
Used by thousands of nonprofit controllers and managers to develop compliant financial reports - this is a complete reference on the latest GAAP rules for nonprofits.
PPC's Guide to Nonprofit Contributions
This Guide addresses the significant issues related to accounting for contributions, including split-interest agreements. It also contains practical guidance that takes you through the process of determining whether a transaction is a contribution, exchange, or agency transaction.
PPC's Guide to Nonprofit Expenses
Practical, specific guidance that will help you quickly understand and apply the complex accounting literature related to a nonprofit organization's expenses.