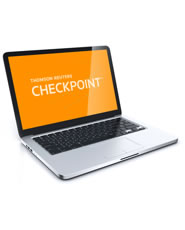 Nonprofit GAAP Practice Manual

Product Information
Frequency of Updates:




Quarterly

Author:

Rowan Jones

Brand:

WGL
Used by thousands of nonprofit controllers and managers to develop compliant financial reports, Nonprofit GAAP Practice Manual is a complete reference on the latest GAAP rules for nonprofits. The Manual is a must for accountants in all kinds of not-for-profit organizations, including community organizations, colleges and universities, museums, trade associations, religious organizations, and foundations.
Quarterly updates keep you in touch with all the latest FASB, EITF, and AICPA pronouncements. Nonprofit GAAP Practice Manual also contains an extensive review of accounting for contributions, fund-raising costs, and asset transfers through intermediaries. The Manual even covers GAAP rules that cut across the public and private sector, giving you complete guidance on all relevant guidance.
Nonprofit GAAP Practice Manual contains hundreds of sample calculations, walking you through each calculation and reviewing how it applies to your organization. Plus, the manual is organized by each part of the financial statement, so there is no guesswork in applying GAAP to your financial statements.
Nonprofit GAAP Practice Manual

Part A: Statement of Financial Position

Part B: Statement of Activities

Part C: Statement of Cash Flows

Part D: Statement of Functional Expense

Part E: General Accounting Principles

Part F: Industry Specific Issues

Appendixes
Nonprofit GAAP Practice Manual Sample

View
---