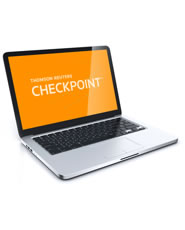 PPC's Corporate Accounting Library

Product Information
Frequency of Updates:

Annually

Brand:

Practitioners Publishing
PPC's Corporate Accounting Library provides accounting guidance and tools to corporate financial professionals who need to prepare financial statements. Helps you comply with the latest regulatory standards.
PPC's Corporate Accounting Library consists of:

Accounting for Income Taxes
Illustrates all aspects of accounting for income taxes and explains all deferred tax accounting rules and guidance on how to calculate the current income tax provision.
Real Estate
How-to guidance on key tax and accounting topics regarding acquiring, developing, building, operating, leasing and selling real estate.
GAAP
Save countless research hours by using the topical format and index, comprehensive disclosure checklists, and numerous practical considerations and examples for your GAAP compliance needs.
Internal Control and Fraud Prevention
Use this guidance to design and implement programs and controls to prevent, deter, and detect fraud in your organization.
Cash, Tax, and Other Bases of Accounting
Provides clear directions for maneuvering through the uncertainties of preparing OCBOA (Other Comprehensive Basis of Accounting) financial statements.
Preparing Financial Statements
Quickly and efficiently create financial statements that conform with the latest accounting requirements.
Related Parties, including Variable Interest Entities
Walks you step-by-step through this complex interpretation and related staff positions. Loaded with practical guidance that will give you the knowledge you need to address the difficulties of FIN 46.
Business Valuations
Provides the best possible guidance and practice aids to perform effective and efficient valuations.