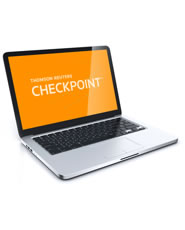 PPC's Interactive Disclosure Library for Nonpublic Businesses

Product Information
Brand:

Practitioners Publishing
You're one click away from our disclosure checklist and hundreds of example disclosures!
Missing or incomplete financial statement disclosures are one of the most common deficiencies cited by peer reviewers. Are you certain the disclosures you prepare comply with professional standards? PPC's Interactive Disclosure Library is the most comprehensive resource available for financial statement preparers.
This essential Library contains:

Electronic versions of our popular Disclosure Checklists. The most complete listings of GAAP disclosure requirements are now easier to use than ever. Use Excel to quickly complete a checklist with the click of a mouse, collapse nonapplicable topics so that only relevant requirements are displayed, and then save the checklist as a separate file or store a printed copy in your workpapers.
Real-world examples illustrating every disclosure required by GAAP! Click the icon next to each disclosure requirement in the checklist to view example notes that satisfy that requirement or search the hundreds of Disclosure Library examples by keyword. All illustrations appear in Word format so they can be easily copied and pasted into your financial statements.