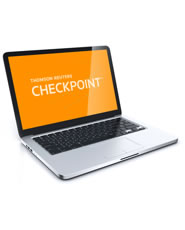 PPC's Nonprofit Tax and Governance Guide: Helping Organizations Comply

Product Information
Frequency of Updates:




Annually

Brand:

Practitioners Publishing
Designed for nonprofit organizations and practitioners who advise nonprofit organizations in governance and tax compliance, PPC's Nonprofit Tax and Governance Guide: Helping Organizations Comply is filled with guidance and resources organizations need to ensure they maintain their public charity status, comply with the numerous complex tax reporting requirements, and have policies and procedures in place so they can properly answer the numerous questions now required on Form 990.
Form 990 is a publically disclosed document used by many different people, including donors,to draw conclusions about an organization's effectiveness. Since competition for charitable contribution dollars has never been more fierce, it's important the Form 990 be completed carefully. Looking good in front of potential donors is more important than ever!
Chapters include:
Board Governance
Related Parties — Managing the Risks
Public Support Tests
Contributions
Fundraising — Raising Funds without Breaking Rules
Compensation Issues
Basic Tax Reporting Issues
Political Activities
Protecting the Organization's Exempt Status
Identifying Unrelated Business Income
Chapters contain detailed guidance and numerous practice aids such as:
Sample policies
Checklist for identifying related parties (and why this is important)
Worksheets for the public supports tests
Acknowledgements for contributions (donors need this to claim a charitable contribution deduction)
Checklists for fundraising event compliance as well as a specific checklist for charity auctions
Checklist to determine whose compensation must be reported and where
Table for the various tax reporting required of an organization
Checklist and worksheet to ensure an organization does not have substantial political expenditures that could cause it to lose its tax exempt status
Form 990 requires much more information than can be gleaned from the financial statements. Organizations need to generally understand the Form 990 requirements so that they can pull together the information needed to complete the return and save you time when preparing the return. This guide helps them understand some of the sticky areas on the Form 990 including governance, related parties, public support, fundraising, and compensation.
Implement governance policies & procedures. With the IRS's emphasis on transparency, governance policies and procedures have become a hot topic. This guide helps the reader understand why the IRS cares if you have implemented them, whether you are enforcing them, and what elements the policies and procedures should contain.
It also provides some sample documents and checklists. Help ensure that the nonprofits you are serving are well-governed.
Maintain the organization's tax-exempt status. Organizations of all sizes need a basic understanding of private inurement and the risks of involvement in political activities. Severe penalties and possible loss of exempt status can result if these rules are violated.
This Guide helps the organization identify insider transactions and political activities that are especially troublesome that should be either avoided or disclosed.
Addressing reasonable compensation issues. Reasonable compensation is determined using appropriate comparable data. This Guide discusses how to determine and document reasonable compensation, who should approve it, and proper expense reimbursement. It also helps you determine what items of compensation are reportable on Form 990 for officers, directors, trustees, key employees, and highly compensated employees.
Nonprofit Tax and Governance Guide: Helping Organizations Comply

INTRODUCTORY MATERIAL

Chapter 1 Board Governance

Chapter 2 Related Parties—Managing the Risks

Chapter 3 Public Support Tests

Chapter 4 Contributions

Chapter 5 Fundraising—Raising Funds without Breaking Rules

Chapter 6 Compensation Issues

Chapter 7 Basic Tax Reporting Issues

Chapter 8 Political Activities

Chapter 9 Protecting the Organization's Exempt Status

Chapter 10 Identifying Unrelated Business Income

INDEX

--A--

--B--

--C--

--D--

--E--

--F--

--G--

--H--

--I--

--J--

--K--

--L--

--M--

--N--

--O--

--P--

--Q--

--R--

--S--

--T--

--U--

--V--

--W--
List of Substantive Changes (July 2015)

View
---