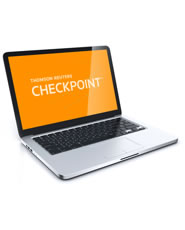 PPC's Practice Aids: Audits of 403(b) Plans

Product Information
Frequency of Updates:




Annually

Brand:

Practitioners Publishing
Many auditors do not have extensive experience auditing 403(b) plans. That's because, until relatively recently, ERISA 403(b) plans were exempt from certain annual reporting requirements, including the requirement to engage an accountant to audit the plan's annual financial statements. While 403(b) plans are similar in many respects to 401(k) plans, there are many differences that make auditing 403(b) plans challenging. PPC's Practice Aids for Audits of 403(b) Plans can help auditors effectively and efficiently audit this unique type of employee benefit plan.
Based on the PPC's Practice Aids format used by thousands of firms, these practice aids, with extensive practical considerations, will guide you through the audit of a 403(b) plan, and include:
Checklists
Confirmation and correspondence letters
Firm policies
Initial audit procedures
Audit programs designed specifically for full scope and DOL limited-scope audits
Introductory material, including illustrative auditor's reports
To make using these Practice Aids as efficient as possible, they are based on the practice aids included in PPC's Guide to Audits of Employee Benefit Plans. However, numerous changes have been made to address the specific issues involved in auditing 403(b) plans. We've tailored these Practice Aids for the unique aspects of auditing 403(b) plans, saving you time on every engagement. Our practical "how-to" engagement process includes extensive practical considerations to help you perform these engagements in a cost effective manner. Links to related accounting and auditing guidance on Checkpoint are also included.
---