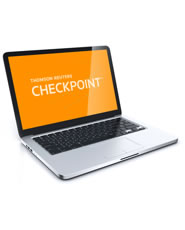 PPC's Practice Aids for Audits of Broker-Dealers

Product Information
Brand:

Practitioners Publishing
Second Edition updated to comply with PCAOB Standards!
If you audit broker-dealers, the SEC and PCAOB have taken actions that drastically affect both broker-dealer reporting and how you'll conduct your audits. In 2010, the Dodd-Frank Wall Street Reform and Consumer Protection Act gave the PCAOB oversight authority for audits of broker-dealers and, in July 2013, the SEC issued a rule requiring audits of all broker-dealers (including nonpublic broker-dealers) to be conducted in accordance with PCAOB standards rather than the AICPA's generally accepted auditing standards.
The PCAOB subsequently issued standards requiring the application of PCAOB standards and changing broker-dealer regulatory reporting, effective for broker-dealer audits of periods ending after June 1, 2014. What are the most significant areas of change? Broker-dealers have to change their FOCUS Reports filed with the SEC, and auditors have to revise the audit procedures they perform. Auditors of broker-dealers are now subject to the PCAOB's rigorous documentation, risk assessment, audit committee communication, and other audit requirements. As a result, broker-dealer auditors who don't already audit issuers have their work cut out for them. But you can rely on us to help you implement these stringent PCAOB requirements!
PPC's Practice Aids for Audits of Broker-Dealers provides all the tools you need to perform audits of nonpublic noncarrying broker-dealers in accordance with PCAOB standards. During this sea change of regulations and requirements, these Practice Aids can help you navigate the choppy waters of complexity to ensure compliance with both PCAOB and SEC regulations.
Developed by CPAs with extensive experience performing broker-dealer audits and a deep understanding of the audit issues encountered, the authors have taken the tried-and-true PPC audit approach and tailored it to address the audit areas unique to the highly specialized broker-dealer industry. The audit programs, checklists, confirmation and correspondence letters, and report illustrations in the second edition of these Practice Aids have been substantially revised and specifically tailored for use in performing effective yet efficient audits of nonpublic noncarrying broker-dealers in accordance with PCAOB standards.
The extensive practical considerations included throughout the Practice Aids will alert you to special industry and regulatory requirements, highlight unique PCAOB and SEC requirements, and cite problem areas identified by the PCAOB inspection program.
The audit programs have been tailored to address audit areas common to noncarrying broker-dealers, such as due to/from brokers, commission and concession revenue, and commission expense; securities, derivatives, and principal transactions (with expanded steps on fair value classification and valuation); net capital, aggregate indebtedness, and the required minimum net capital computation.
In addition to extensive tailoring of the standard engagement and representation letters to cover specialized broker-dealer reporting and regulatory requirements, the confirmation and correspondence letters include a number of newly designed confirmation requests to confirm clearing broker-dealer commission and concession revenue monthly statements; proprietary accounts; cash subordinated loans and secured demand notes; and exchange memberships.
The planning and risk assessment checklists focus on factors to consider regarding auditor independence, the broker-dealer industry, and noncarrying broker-dealers when performing risk assessment and designing further audit procedures. In addition, a SIPC-7 agreed-upon procedures engagement checklist and a supplementary financial statement disclosure checklist covering additional broker-dealer disclosure requirements have been developed.
In addition to presenting standard auditor's reports (including a report with an unmodified opinion on supplemental information), the report drafting illustrations also present an attestation review report on the broker-dealer's exemption from SEC Rule 15c3-3 in accordance with PCAOB Attestation Std. No. 2, and an agreed-upon procedures report on Form SIPC-7.
---