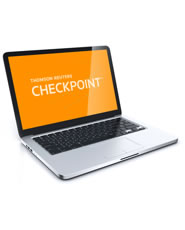 PPC's SMART Practice Aids - Single Audit Suite

Product Information
Brand:

Practitioners Publishing
Performing single audits has always been a complex and challenging process. In fact, many auditors shy away from governmental and nonprofit audits because of the difficult and ever-changing single audit requirements.
Now you can simplify these engagements with SMART Practice Aids — Single Audit Suite from Thomson Reuters Checkpoint.
Our unique and intuitive automation enables you to:
Plan and execute your Single Audit engagements from beginning to end — including preparation and electronic signoff of your practice aids, Federal Award Audit Programs and Compliance Audit Programs — all in one place.
Complete Checkpoint Tools documents related to your single audit, such as the Federal Programs; Risk of Material Noncompliance Assessment Worksheet, Inherent Risk of Noncompliance Assessment Form and Compliance Testing Worksheet.
Get expert guidance and practical considerations from our editors with supporting links to your subscribed guides and standards on Checkpoint.
Roll forward relevant information on planning forms, federal award audit programs and award tracking for use in subsequent single audits.
Intuitive automation means you can easily perform the following:
Import and track Federal Award expenditures
Conclude whether a program specific audit can be elected or if a single audit is required
Determine if an auditee qualifies as a "low-risk auditee"
Identify and test major programs and create compliance audit programs
Prepare the Schedule of Expenditures of Federal Awards
See how efficiently and effectively you can perform your single audits using this innovative tool from Thomson Reuters Checkpoint.
---