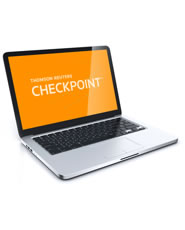 PPC's SMART Practice Aids: Disclosure

Product Information
Frequency of Updates:

Annually

Brand:

Practitioners Publishing
The newest addition to PPC's SMART Audit Suite is a comprehensive financial statement disclosure and preparation tool to help you save time on every engagement and ensure compliance with all disclosure requirements.
PPC's SMART Practice Aids - Disclosure eliminates the mechanical effort of navigating and completing disclosure checklists and helps you and your staff focus on what counts - ensuring compliance with all disclosure requirements.
Significantly reduce the time necessary to complete a lengthy disclosure checklist on each engagement. Spend less time mechanically filling out checklists and more time ensuring compliance with financial statement disclosure requirements. 
Always have easy access to the most current checklist available, so now you can always be sure that your staff are using the most current checklist available on every engagement.
Quickly create a streamlined disclosure checklist that includes only the disclosure requirements applicable to the entity.
Save mechanical time by rolling forward answers from the prior period if desired.
All new or changed disclosure requirements are automatically highlighted for you.
Link to content-specific guidance on Checkpoint for research.
If desired, easily maintain Firm Libraries of approved note disclosures. Create and maintain as many libraries as desired.
Easily create and manage note disclosures for your active engagements. Copy note disclosure from extensive sets of examples for commercial, not-for-profit, and governmental engagements.
Fully integrated with the first two SMART Practice Aid modules, this new Disclosure module can also be used separately, without the first two modules.
.
Checkpoint SMART Practice Aids Brochure

View