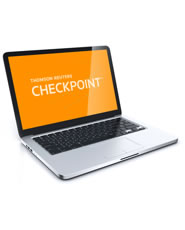 PPC's SMART Practice Aids: Field Work

Product Information
Frequency of Updates:




Annually

Brand:

Practitioners Publishing
Plan and execute the entire PPC audit process within the SMART Suite, providing even more efficiency to your audit workflow experience.
Your audit should be more than just mechanically filling out and managing workpapers, and now it can be. For the first time ever, your firm has a tool designed specifically to help you and your staff audit in the most effective and efficient manner possible bringing the widely-used SMART "decision support" functionality to all aspects of the audit, from beginning to end. 
Allows you to complete the performance (or "field work") portion of the engagement using SMART functionality, so SMART now covers your entire PPC engagement process.
The PPC Practice Aids you need are automatically placed into your engagement, including those already completed in other SMART modules. Other PPC Practice Aids and can easily be added as needed.
Data and information are automatically shared between practice aids. Your planning materiality, tolerable misstatement, and risk assessments are carried throughout your audit engagement, and staff are alerted to any errors or inconsistencies.
Easily complete your audit work and sign off audit program steps within SMART and insert linked workpaper references to any document in SMART.
New SMART Navigator guides staff through the PPC engagement process in the most efficient manner, from beginning to end and, at a glance, provides a visual status of where things stand. No longer will you need to be concerned about staff members filling out workpapers without understanding why.
New Engagement Dashboard lets you see status at a glance - both for the overall engagement and for each audit area, including audit program steps not yet started, in progress, or completed.
New SMART Audit Program Design helps isolate audit program steps by related assertion and identified risk, ensuring that your audit plan is tailored specifically to your risks and helping you avoid both over-auditing and under-auditing.
If you use engagement software, you can continue to manage your engagement as you do now, and interaction between SMART Practice Aids and your engagement software is more seamless than ever.

Create SMART documents to store in your engagement software.
Opening SMART documents will launch directly to the appropriate section within SMART, ensuring that your PPC workpapers always stay in sync.
Each time you use SMART, you will be prompted and provided a process for placing updated versions of any workpapers that have changed into your engagement software.

If you don't use engagement software, SMART Field Work now allows you to manage your entire engagement within SMART. This includes adding, completing, and managing any workpaper necessary to document your audit procedures.

Workpapers are grouped and managed by audit area.
Workpapers can be signed off as completed and reviewed.
Individual workpapers can be Finalized so that other team members are notified if they attempt to access a workpaper that has been reviewed and finalized.
Also, the entire engagement can be Finalized and placed in read-only mode.

SMART Practice Aids - Field Work is designed to work in conjunction with SMART Practice Aids - Risk Assessment (separate license required). 
Checkpoint SMART Practice Aids Brochure

View
---