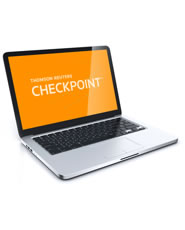 PPC's SMART Practice Aids: IFRS Disclosure

Product Information
Frequency of Updates:




Annually

Brand:

Practitioners Publishing
Be assured of always having the most current disclosure requirements whether applying full IFRS or IFRS for Small and Medium-sized Entities (SMEs).
Financial statement disclosure requirements under IFRS are complex and change frequently. In addition, disclosures vary depending on whether full IFRS or the more simplified IFRS for SMEs is followed.
PPC's SMART Practice Aids - IFRS Disclosure will save you time and help you ensure compliance. It will significantly reduce the time necessary to complete lengthy disclosure checklists each time financial statements are prepared, eliminating mechanical effort and allowing both auditors and financial statement preparers to spend more time ensuring compliance.
For use with PPC's SMART Practice Aids - Disclosure (separate license required), full dynamic disclosure requirement functionality will guide you through complex requirements:
Quickly create a streamlined IFRS disclosure checklist that includes only applicable disclosure requirements
Select to use a checklist containing requirements for full IFRS or IFRS for SMEs
Ensure compliance by always having access to the most current checklist available
Conveniently link to your licensed disclosure guidance and authoritative IFRS standards on Checkpoint
Easily identify what is new or changed -- all new or changed disclosure requirements are highlighted for you
Optionally roll forward answers from the prior period
Rely on diagnostics that alert you to unanswered questions and inconsistent responses
Share your disclosure checklists with other licensed Smart Disclosure users within or outside of your organization. (Auditors can share disclosure checklists with their clients, and vice versa.) 
Checkpoint SMART Practice Aids Brochure

View
---