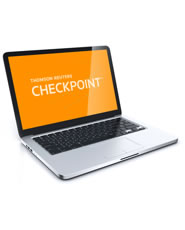 PPC's SMART Practice Aids: Risk Assessment

Product Information
Frequency of Updates:




Annually

Brand:

Practitioners Publishing
Use this innovative new audit tool to bring advanced functionality to your existing Practice Aids audit products.
New features will increase your efficiency without sacrificing quality.
SMART Engagement Setup will automatically streamline and tailor your practice aids and audit programs based on your answers to new setup questions at the beginning of your engagement. Planning questions not applicable to your client's situation will automatically be removed and audit programs will be automatically tailored.
SMART Start will help you to become much more efficient when auditing small, noncomplex entities. You will now have the option of beginning these audits with a complete set of practice aids and audit programs that are developed by our expert authors and pre-tailored for the unique characteristics of these types of clients. This will save you time by allowing you to review the pre-defined planning content and revise it where needed for your client, rather than starting with blank forms.
Plan your audit in four easy steps:
Complete planning forms and identify risks.
Easily assess risks and determine audit strategy.
A suggested audit program is automatically created for you. Customize further as needed using drag and drop functionality.
Run diagnostics to identify inconsistencies. Generate planning forms and audit programs in the market-leading Practice Aid format.
Using a patented risk assessment technology, this innovative audit tool brings advanced functionality to your existing Practice Aid audit products, allowing you to:
Automate the audit planning and risk assessment process
Optimize your own professional audit judgment
Improve linkage between audit risk and procedures performed
Increase audit effectiveness and reduce risk
Increase consistency across your audit engagements
Checkpoint SMART Practice Aids Brochure

View
---