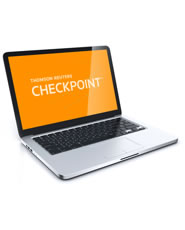 PPC's SMART Practice Aids: Single Audit

Product Information
Frequency of Updates:




Annually

Brand:

Practitioners Publishing
Performing Single Audits has always been an involved and complex process that requires judgment as well as risk-based considerations by auditors. Recent enhancements to PPC's SMART Practice Aids - Single Audit helps auditors comply with the new rules for applying Uniform Guidance depending on fiscal year end and award dates. It is a comprehensive technology application that walks you and your staff through the entire Single Audit process providing a practical, automated, how-to process that complies with all relevant single audit standards, covering:
Accumulating all Federal Awards, including ARRA awards
Determining whether a program specific audit may be elected or whether a Single Audit is required
Determining which award programs must be tested as Major programs
Determining whether the auditee qualifies as a "Low-risk auditee"
Customizing audit programs and signing off electronically
Combining audit programs for multiple Federal Awards
Preparing the Schedule of Expenditure of Federal Awards
SMART Single Audit provides full SMART Practice Aids functionality on your Single Audits, including automated roll forward of your Single Audit information from year-to-year, extensive diagnostics, and transfer/receive capabilities, all of which will save you significant time and make your Single Audit work more profitable while compliant with all single audit standards. It is the only product of its kind on the market today.
Checkpoint SMART Practice Aids Brochure

View
---