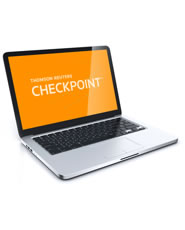 PPC's Workpapers for Nonpublic Companies

Product Information
Frequency of Updates:

Annually

Brand:

Practitioners Publishing
Efficient and complete workpapers are the basis for every successful audit engagement and financial statement preparation process. Use PPC's Workpapers™ for Nonpublic Companies to automate and standardize your workpaper preparation saving you workpaper setup and completion time. 
The 50+ Microsoft® Excel templates automate workpapers commonly used in audits of nonpublic companies that are not included in PPC's Practice Aids as well as workpapers and tools used in making key accounting decisions and accumulating financial statement note disclosure information, including: 
Analyzing account rollforwards and aging balances.
Performing analytical review testing and projecting balances.
Documenting detailed testing of transactions and specific inquiries.
Tracking confirmations received, summarizing results, and projecting misstatements.
Evaluating important accounting decisions, such as fair value determination, asset impairment, and lease classification.
Developing appropriate disclosure information, such as for income taxes, investments, debt, and equity. 
PPC's Workpapers™ is designed to work with popular paperless engagement software or with Excel® alone. It gives you tickmark capabilities that can be applied to any Excel workbook. You can customize your tickmark descriptions and automatically create customized tickmark legends. PPC's Workpapers™ is a useful addition to all of the PPC audit and accounting guides.