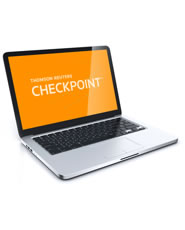 SEC Expert Plus and SEC Reference Library

SEC Expert Plus provides comprehensive analysis of SEC requirements, integrated seamlessly with a complete library of source materials from the SEC and PCAOB, and a searchable database of SEC Filings, to form a powerful solution to your financial compliance and reporting needs.
SEC Expert Plus gives you all the tools you need to make your research and filing process faster, more efficient, and more thorough than ever before:
Comprehensive SEC analysis, diagnostic tools, and source material
Expert guidance and analysis for SEC reporting forms organized item-by-item for each form to match filers' workflow
State-of-the-art interactive checklists to track your progress as you prepare important filings and financial statements
Robust linking between analysis, regulations, forms, and checklists
Daily news alerts via email on key trends and developments at standard setting organizations
Timely updates to keep you current
SEC Expert Plus includes:
SEC Expert: Domestic Filers — brings together in one place the concise guidance, expert analysis, sample disclosures, and checklists for all the most important domestic SEC Filings, and organizes all that information so that users can access it in an item-by-item fashion that fits their research needs and workflow. SEC Expert's team of expert editors and authors deliver timely updates, highlighting new activity and integrating all changes into the main analysis and discussion for each form or regulation. Rich linking integrates SEC Expert with the primary source material, SEC Filings, and related SEC titles on Checkpoint.
SECPlus — research tool that integrates real-time access to SEC filings and company financial fundamentals with expert editorial content and source material. SECPlus allows you to:

Search SEC filings for all companies filing with the SEC in US GAAP, over 12,000 companies
Search filings back to the start of the EDGAR system in 2000
Link quickly from an SEC filing to relevant source materials and expert editorial analysis from WG&L
Search for companies by company name, SIC code, ticker symbol
Save search criteria and receive email notification of newly filed forms
Compare specific filing items among different companies
Chart and compare company financial data for a complete picture
Stay current on new compliance topics with SECPlus Filings Highlights

SEC Reference Library, including:

SEC Releases
SEC Rules and Regulations
SEC Interpretive Guidance
EDGAR Filer Manual
Forms and Schedules
Statutes and History
Sarbanes-Oxley Act of 2002 As Enacted (and Amended)
SEC Expert Plus on Checkpoint® will streamline key external financial reporting tasks, including:
Completing periodic, registration, and other SEC filings in a timely, accurate manner.
Confidently identifying, as part of a careful item-by-item work process, any new changes in the rules and requirements that might affect specific items of those filings.
Utilizing checklists to efficiently review filings for any errors or omissions and for compliance with all new rules or regulatory requirements.
Quickly determining which forms (and specific items within those forms) are impacted by a particular rule change or standard setting activity.
Making the research process more efficient by instantly linking to related primary source material, SEC filings, and additional analysis within a unified content platform.
Providing less experienced staff with a comprehensive resource where they can gain a detailed understanding of compliance requirements for specific filings at an item-by-item.
---