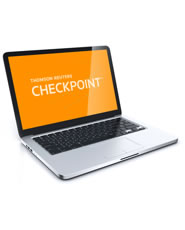 SEC Filings Navigator: Periodic Forms

Product Information
Frequency of Updates:




Ongoing

Brand:

WGL
SEC Filings Navigator: Periodic Forms is a time-saving workflow tool that guides users through each item in each of the commonly used forms issued by the SEC (10-K, 10-Q, and 8-K), and provides them with summary guidance as well as extensive search templates to quickly identify and understand the critical disclosures required for each item.
Users are assured of up-to-date accurate guidance for each item because expert in-house authors continuously monitor, synthesize, and summarize complex, multi-sourced rules and regulations, and link to in-depth, on-point analysis in R&G publications, as well as relevant primary source material and productivity-enhancing worktools.
SEC Filings Navigator represents a significant advance in the integration of information and worktools for professionals charged with critical public company reporting responsibilities.
Key Points:
Concise, expert guidance for each item in SEC Forms 10-K, 10-Q, and 8-K
Relevant Activity Alerts for each item that inform users of new legal, regulatory, and agency activity that could potentially impact that item, with links to relevant primary source material and in-depth WG&L analysis
TLLs that are editorially selected to ensure that users can link directly to primary and analytical content with highest relevancy for that specific item
In-line links to workflow tools, such as checklists and model language
In-line links to detailed analysis from renowned WG&L outside authors
---