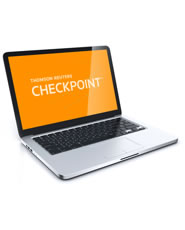 SECPlus Compliance Expert Library

The SECPlus Compliance Expert Library gives you access to real-time SEC filings and comprehensive analysis of SEC requirements. This library is integrated seamlessly with source materials from the SEC and PCAOB to form a powerful solution to your financial compliance and reporting needs.
The SECPlus Compliance Expert Library gives you all the tools you need to make your research and filing process faster, more efficient, and more thorough than ever before:
Comprehensive SEC analysis, diagnostic tools, and source material
Expert guidance and analysis for SEC reporting forms organized item-by-item for each form to match filers' workflow
Thousands of easy-to-use sample disclosures
State-of-the-art interactive checklists to track your progress as you prepare important filings and financial statements
Robust linking between analysis, regulations, forms, and checklists
Daily news alerts via email on key trends and developments at standard setting organizations
Timely updates to keep you current
The SECPlus Compliance Expert Library includes:

SEC Expert: Domestic Filers. As the central hub of the SECPlus Compliance Expert Library, SEC Expert brings together in one place the concise guidance, expert analysis, sample disclosures, and checklists for all the most important domestic SEC Filings, and organizes all that information so that users can access it in an item-by-item fashion that fits their research needs and workflow.
SECPlus. Integrates real-time access to SEC filings and company financial fundamentals with expert editorial content and source material. SECPlus allows you to:
Link quickly from an SEC filing to relevant source materials
Add expert editorial analysis from WG&L
Search for companies by company name, SIC code, ticker symbol
Access various SEC forms and form components quickly and easily
Save search criteria and receive email notification of newly filed forms
Compare specific filing items among different companies
Chart and compare company financial data for a complete picture
Stay current on new compliance topics with SECPlus Filings Highlights
Handbook of SEC Accounting and Disclosure. Provides detailed coverage of line items within Financial Statements, and also offers additional sample disclosures taken from SEC. Also has coverage of auditing issues pertaining to SEC compliance.
SEC Accounting and Reporting Manual. Provides a solid 'waterfront' background on wide range of SEC topics, including the background and structure of the SEC, the basic statutory structure of SEC regulation, exchange listing requirements, and foreign filers, along with topic-specific guidance on SEC reporting rules.
SEC Accounting and Auditing Update. In-depth technical bulletins, often with computational and/or disclosure examples, that give users detailed analysis of important rule-making activity affecting SEC accounting and reporting.
Accounting & Compliance Alert: Public Company Financial Management Update. Daily email alerts written by on-site reporters keep readers up-to-date on a wide range of standard-setting activity potentially affecting public companies - SEC, PCAOB, FASB, IASB, Treasury, IRS, etc. Also covers broader trends and early-stage discussion about potential future standards. Interviews and speeches keep users aware of thinking behind current and future potential activity.
Practical Guide to Corporate Governance and Accounting: Implementing the Requirements of the Sarbanes-Oxley Act. Complete coverage of the responsibilities of management and directors under Sarbanes-Oxley.
---