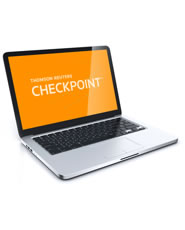 DoneDeals

Product Information
Frequency of Updates:

Ongoing

Brand:

Practitioners Publishing
If you are a professional who performs business valuations, or have other needs for corporate transaction data, then DoneDeals has the information you need. Use DoneDeals to access merger and acquisition transactions of similar companies in the same or similar industries.
DoneDeals, with over 8,800 transactions, is the only comprehensive source of unique mid-market transaction data for private and public companies sold, with approximately half the deals under $15 million and half over $15 million, and approximately 79% of the selling companies being privately owned.
Used by many business valuation professionals and business brokers DoneDeals is the only database that includes financial information subjected to analysis by the SEC in filings made by public companies after acquiring other entities.
DoneDeals provides Price/Earnings, Price/Cash Flow from operations, Price/Revenue, Price/EBITDA, Price/Assets and Price/Stockholders' Equity multiples for recently sold private and public mid-market companies are at your fingertips. An easy to use Deal Navigator feature allows you to search:
by Closing Date
by S.I.C. Industry
by Price
by Buyer or Seller
by Private or Public Company
by Location
by Key Word
You can view and print the key statistics and any price multiple graphs for any deals you select from the DoneDeals database.