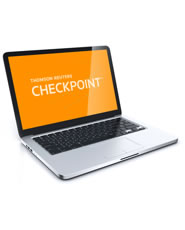 Cost Basis Plus Premier

Product Information
Frequency of Updates:

Daily

Brand:

Research Institute of America
How can you shorten the grueling and time-consuming process of researching securities payment and cost basis information needed to complete tax forms (Schedule B and Schedule D)?
Cost Basis Plus is the answer.
Cost Basis Plus is a Checkpoint tool created in cooperation with Interactive Data that allows you to research securities information needed to complete 1040 Schedules B and D. It is always current, and provides access to:
Cash Dividend and historical payment data back to 1971
Mutual funds back to 1971
Historical cost basis back to 1900, and earlier
Ordinary income vs. capital gains indicators
Allocation factors and fair market values for taxable event for all covered corporate actions
Track a security, even if the CUSIP changed over time
Research a security, display all cost basis affecting events back to 1900, and earlier
Search Backward in Corporate Family Tree -- The Corporate Family Tree allows you to search the database for any related securities to help identify the originally purchased security. The Corporate Family Tree will provide a list of related securities based on Spin-Offs, Acquisitions, Distributions and other corporate actions
It also contains other features, such as client worksheet software, export worksheets to Excel so you can be more efficient with your time
This Premium Version also offers a new feature that will allow subscribers to enter multiple trades at once:
Enter More Trades -- The Enter More Trades function of the Cost Basis Calculator allows you to enter multiple tax lots of the same or different securities while accounting for purchases and sales all at once. Even though the gain or loss and adjusted cost basis on each unique lot must be accounted for separately, by using Enter More Trades, you can view this information in one detailed report.