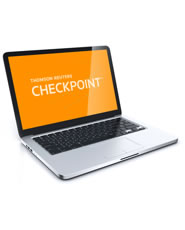 Financial Management and Controllership

Financial Management and Controllership provides information and tools to help you drive continuous process improvements at the corporate and departmental levels.
Designed to assist you with both strategic planning and financial management, it's a complete reference covering the treasury function, cost management, cash budgeting and forecasting, performance measurement, management accounting, risk management, payroll management, mergers and acquisitions, technology, corporate tax planning and finance alerts. All the latest finance developments and analysis of the latest techniques are covered. Where applicable, content is supported with industry case studies.
Financial Management and Controllership on Checkpoint provides CFOs, controllers, and other financial professionals the information and software tools they need to:
Identify and effectively communicate strengths and weaknesses in their operations
Develop cash and cost management strategies
Implement new systems or practices, or improve existing systems or practices to facilitate and simplify management reporting, planning & budgeting, purchasing, and operational issues
Better manage day to day responsibilities
Contribute to the overall growth and efficiency of their business
In addition to information and tools that financial professionals have required throughout the years, Financial Management and Controllership on Checkpoint now includes critical material on issues emerging from our technology-driven economy. Issue like: 
Implementing eCommerce from a controller's viewpoint. Case studies on eCommerce software are also included.
IT purchasing and financing, specifically centered around IT Acquisitions and IT Costs and Cost Management
Mergers and Acquisitions - M&A Strategies, Financial Modeling, Planning & Preparation, Supply-Sell Logistics, Acquisition Investigation, Financing
Valuation Procedure and Practices, Strategies and Tactics, Tax Considerations and Accounting
With the range and depth of the expert analysis and information Financial Management and Controllership on Checkpoint provides, a financial professional will be able to rely on it as a dependable resource in meeting their daily challenges.
---