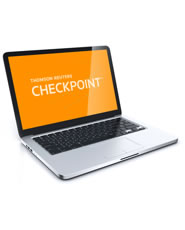 International Compliance Expert
The International Compliance Expert (ICE), brought to you in cooperation with Orbitax, delivers all the international tax compliance tools you need for your multinational company and your advisors.
Accessed via Checkpoint, this full-feature software tool includes tax rate look-up tables, domestic and international checklists of compliance issues and all the relevant tax forms, translated into English, for more than 65 countries around the world. Only ICE provides you with complete information to meet the compliance obligations that a multinational company has to deal with, locally and internationally.
Features include:
Display of key domestic mainstream corporate income tax and withholding tax needed for meeting compliance requirements including withholding tax rates, surtaxes, and effective tax rates
Compliance checklists that provide key country tax compliance facts including filing requirements, interest and penalties on late and incorrect returns, statutes of limitations, refunds, etc.
International compliance checklists with data on transfer pricing, CFC rules and thin capitalization rules compliance
A compare feature that allows compliance rules to be compared across jurisdictions
Key tax forms translated into English for all countries, including corporate tax return forms, treaty benefit claim forms, withholding tax reporting forms, registration forms, and more
A comprehensive listing of all global tax administration sites to enable user access to underlying data sources directly from the source
Regional analysis
Countries covered:
Argentina, Australia, Austria, British Virgin Islands, Bahamas, Barbados, Belgium, Bermuda, Brazil, Bulgaria, Canada, Cayman Islands, China, Chile, Colombia, Cyprus, Czech Republic, Denmark, Estonia, Finland, France, Germany, Gibraltar, Greece, Hong Kong, Hungary, India, Ireland, Isle of Man, Israel, Italy, Jamaica, Japan, Jersey, Latvia, Lithuania, Luxembourg, Korea (Rep of), Malaysia, Malta, Mauritius, Mexico, Netherlands, New Zealand, Norway, Pakistan, Philippines, Poland, Portugal, Puerto Rico, Romania, Russia, Singapore, Slovenia, Slovak Republic, South Africa, Spain, Sri Lanka, Sweden, Switzerland, Taiwan, Trinidad and Tobago, United Kingdom, United States, Venezuela, Vietnam.