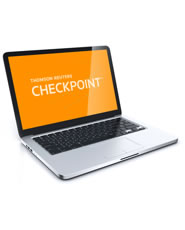 Small Business Finance Library

The Small Business Finance Package includes:

Controllership Guide
The Controllership Guide provides practical, how-to guidance that addresses the unique and multifaceted needs of controllers in small to mid-sized companies. Numerous practice aids such as checklists, worksheets, and forms are included to help controllers easily incorporate valuable techniques and ideas into their own company.
Personnel Compliance Guide
Personnel Compliance Guide combines many traditional areas of expertise into one text. Organized by the stages of the employment cycle, the Guide provides chapters on employment law and income tax by activity, for example, hiring or discharging an employee.
GAAP Practice Manual
GAAP Practice Manual provides hundreds of practical examples to help eliminate guesswork from every aspect of financial statement preparation, from preparing journal entries to drafting disclosures.
Controller's Policies & Procedures Manual
In addition to sample policies and procedures that can be applied across many industries, the Controller's Policies & Procedures Manual includes numerous sample forms, checklists, and other documents which controllers may use as presented or customize.
Tax Guide
Tax Guide is an analytical service focused on the tax implications of personal and business transactions. It contains analysis of over 6,000 different topics covering federal income, estate & gift, excise and employment (FICA/FUTA) taxes.