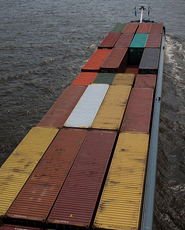 BCP 401: Full U.S. Admission Package
BCP 401: Full U.S. Admission Package
All U.S. courses for a year. Our premium package.
Details provided in the Table of Contents.
Features include:
This package includes more than 125 Certified Customs Specialist (CCS) Credits and more than 55 Certified Export Specialist (CES) credits.
Certificate provided upon successful completion.
Automatically renewed.
Full year's access.
Management tools and reports for your virtual classroom.
Unlimited student accounts and an active capacity of 10.
Need more than 10 users? Higher capacity upgrades are also available. Call 888-880-4088.

100 Level Courses: Foundational Education
Provides a solid base of understanding in a wide range of subjects. Perfect review for compliance professionals, and an excellent resource for new staff, other departments, subsidiaries, or foreign vendors.
200 Level Courses: Application of Skills Education
Providing for beyond the base knowledge, these courses teach the practical "how-to" of key topics. Deepen student understanding with real-world examples and extensive external resources. Exams that teach as well as test.
300 Level Courses: Specialization
Even more detail for advanced learning, these courses are designed for students who have more specific interests or who need advanced training.
---