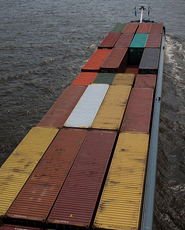 EU 401:EU Trade Fundamentals (8 courses)
Get a strong foundation in EU trade operatives, regulations, agencies, and functions.
Features include:
These courses earn Certified Customs Specialist (CCS) credits and Certified Export Specialist (CES) credits
Certificate provided upon successful completion.
Automatically renewed.
Full year's access.
Management tools and reports for your virtual classroom.
Unlimited student accounts and an active capacity of 10.
Need more than 10 users? Higher capacity upgrades are also available. Call 888-880-4088.
Courses included:
EU 101: Defining the EU – 3 CES, 3 CCS. This course provides a synopsis of the history of the European Union, discusses the way the EU is structured in comparison to the U.S., explains the different definitions of European territories and what these mean in terms of rules, risk, and trade, and provides an overview of EU rules and regulation based on the European Customs Code.


EU 102: Transit – Rules, Obligations, and Risks – 3 CES, 3 CCS. This course covers the definition and different types of transit within the EU, outlines the documentation process (including territory-specific transit procedures and simplified procedures), provides an overview of the comprehensive guarantee system, and explains the New Computerized Transit System workflow for use in practice.


EU 103: Special Customs Regimes – 3 CES, 3 CCS. Learn about the definitions of all available special customs regimes, when you can apply for authorization to special customs regimes, the requirements in relation to Inward Processing Relief and Outward Processing Relief, and simplifications related to these authorizations.


EU 104: Incoterms – 3 CES, 3 CCS. This course defines the different Incoterms, explains why Incoterms are needed, discusses the changes made in the latest Incoterms 2010, covers the specific places, as well as Carriage, Risk, and Costs used in Incoterms, and includes Incoterms 2010 workflows for use in practice. NCBFAA certified.


EU 105: Global Security Programs – 3 CES, 3 CCS. Learn about the World Customs Organization SAFE Framework, the Authorized Economic Operator (AEO) program, the differences and similarities between the United States' C-TPAT and the EU's AEO program, and how to become an AEO and stay in compliance. This course also covers information on other security programs initiated by the EU Member States' different authorities, and discusses Mutual Recognitions between AEO and other global security programs.


EU 106: Compliance Strategy – 3 CES, 3 CCS. Covers topics related to standardization of the European customs trading environment, specifically the EU MASP, including cross-border authorizations, Single Window, system requirements, the pros and cons of the MASP, and what the changes described in the MASP mean in respect to different customs procedures.


EU 107: Export Controls – 3 CES, 3 CCS. Learn the EU Export Control basics, how U.S. re-export laws and regulations are enforced within the EU, how to find out if a product in the EU is still subject to the U.S. Export Control Regulations, what different kinds of De Minimis rules exist, and what the consequences of non-compliance are. Flowcharts are included that can be used to put the De Minimis rules into practice.


EU 108: Fiscal & Customs Representations – 3 CES, 3 CCS. Gain insight on representation and acquire the knowledge needed to put representation into practice. This course will cover the basic principles of the kinds of representation available, when representation is possible, why it is required, and explain the liabilities and risks connected with representation. Included with the course are guidelines for best practice use of representation.
100 Level Courses: Foundational Education
Provides a solid base of understanding in a wide range of subjects. Perfect review for compliance professionals, and an excellent resource for new staff, other departments, subsidiaries, or foreign vendors.
---