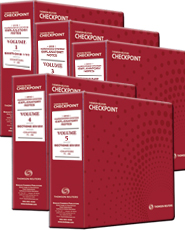 Explanatory Notes to the HS 2017
The best source for classification guidance under the Harmonized Tariff Schedule of the U.S. (HTSUS). A must for successful brokers, consultants, and experienced importers.
Issued by the World Customs Organization Council (WCO) in Brussels, the Explanatory Notes are the official classification guidelines of the trade community, and are essential to the correct classification of goods. Text covers the General Rules of Interpretation, Section Notes, Chapters and Subheadings. Can be used for entry classification, protests, and to resolve classification disputes with U.S. Customs and Border Protection.
Features include:
220 amendments to answer environmental concerns, adapt the Nomenclature to commercial practices in application, and bring greater precision to the Nomenclature texts.
Arranged in the same numerical order as the HTSUS.
Technical descriptions of goods.
Practical guidelines for classification.
---