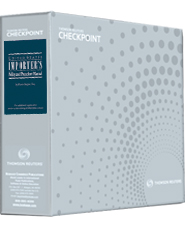 Importer's Policy and Procedure Manual
Importer's Policy & Procedure Manual
Now including a Customization Reference which makes it easy to adapt each policy for Customs Brokers! Strengthen control. Reduce risk. Standardize all import procedures.

Both policy and procedure directives are included. The policy directives will show your staff how to define a method of action for present and future decisions that meet U.S. CBP's "Reasonable Care" regulations. The procedure directives will guide your staff through the day-to-day operations of the importation process, and ensure consistent, lawful action through a logical, effective, and proven methodology for each problem or task.
Over 200 policy and procedure guidelines, written by one of the country's leading customs compliance experts. Compliance, employee training, and more.
Order now
and receive accompanying software program which allows you to customize your manual to fit your company.

by Karin Bogue, Esq.
---