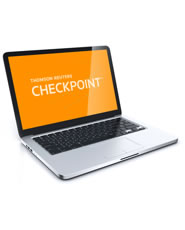 PGA Analyzer
PGA ANALYZER
Partner Government Agencies (PGA) Analyzer - While Customs & Border Protection is the primary agency governing import trade, there are dozens of Partner Government Agencies, with jurisdiction over the import and export of certain commodities. Almost all corporations and importers/exporters of record will need to comply with the regulations of at least one, and frequently many, PGA. PGA ANALYZER provides a searchable repository of documents, news, and forms for dozens of Partner Government Agencies exercising authority over U.S. International Trade.
Also includes:
Federal Register Notifications
Antidumping/Countervailing Summaries and Details for Active Cases
CBP Informed Compliance Publications

BENEFITS:
Simplified research tool for PGA; creates a clear value proposition for users with a need for PGA information.
Time-adjustable news feed of trade-related government press releases and stories with 8-year archive.
Simultaneous search on all data areas.
Easy-to-read surveys of active Antidumping/Countervailing (ADD/CVD) cases with timeline review and deep dive into related documents.
---