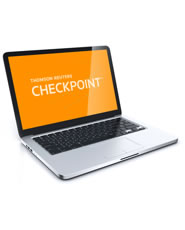 U.S. Government Export Publications

Product Information
Frequency of Updates:

Ongoing

Brand:

Boskage
U.S. Government Export Publications is a comprehensive online solution that simplifies import/export research, planning, and compliance. With all of the information you need in one place, you'll save valuable time on classification, valuation, and research through these key features:
Hyperlinked documents allow for faster searching and centralize all sources in one place so you no longer need to jump from website to website
Advanced keyword searches
Custom search templates allow quick access to relevant Trade Agreements, Rulings, Explanatory Notes, USC, CFR, case law, and HTSUS (depending on your subscription)
Easy to navigate Table of Contents
Customizable landing page with one click access to your most frequently used information
Access to even more Thomson Reuters expertise with the comprehensive international trade case library from Westlaw®
U.S. Government Export Publications is an essential resource for the trade professional who is looking for a cost effective tool for trade research, planning, and compliance. It includes our most critical government publications, all in one place:
Bonded Warehouse Manual
Customs Valuation Encyclopedia
Duty Drawback Handbook
Foreign Trade Zone Manual
Importing Into The U.S.
ISA Handbook
NAFTA: A Guide to Customs Procedures
Reasonable Care Checklist
Recordkeeping Compliance Handbook
View more International Trade products available on Checkpoint.