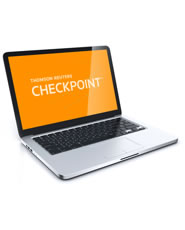 U.S. International Trade Import Premier Library

Product Information
Frequency of Updates:




Ongoing

Brand:

Boskage
International Trade Import Premier is a comprehensive online solution that simplifies import/export research, planning, and compliance. With all of the information you need in one place, you will save valuable time on classification, valuation, and research through these key features: Custom search templates allow quick access to relevant Trade Agreements, Rulings, Explanatory Notes, USC, CFR, case law, and HTSUS (depending on your subscription). HTSUS code-specific alerts for quotas, CVAD, and OGA flags from the ABI database. HTSUS headings that collapse and expand so you can easily compare headings and subheadings. Description column linked to Chapter/Section note definitions.
Access to even more Thomson Reuters expertise with the comprehensive international trade case library from Westlaw® BRINGING TWO EXPERT RESOURCES TOGETHER: BOSKAGE AND CHECKPOINT. International trade materials from our Boskage, WorldTrade Executive and WG&L experts are now available together on Thomson Reuters Checkpoint®, the leading online information service for tax, accounting, and finance professionals.
THE BENEFITS OF INTERNATIONAL TRADE ON CHECKPOINT. Now you get the best of both: the international trade materials you rely on from the experts at Boskage, combined with the powerful capabilities of Thomson Reuters Checkpoint®, the online information service professionals like you use to get their job done faster than ever before. You will save valuable time with these key features: Hyperlinked documents allow for faster searching and centralize all sources in one place — so you no longer need to jump from website to website Advanced keyword searches of all titles simultaneously – see the full coverage of what you're researching all at once Easy-to-navigate Table of Contents. Customizable landing page with one-click access to your most frequently used information. Scheduled searches will alert you when your provisions change. Save notes and flag pages, export to email to share with colleagues. Create custom folders to organize important documents to your preference.
Includes these titles:
19 U.S. Code (U.S.C): Customs Duties
Customs and Border Protection(CBP) Regulations (19 CFR, 0-199
Harmonized Tariff Schedule of the United States (HTSUS)
Customs & Border Protection (CBP) Rulings
WG&L Journal of International Taxation: Customs & Trade Articles
Antidumping Duty (ADD) / Countervailing Duty (CVD) and Sec. 337 Notices
U.S. Trade Case Law
Boskage Importer's Policy & Procedure Manual
Boskage Basic Principles of Tariff Classification
Boskage Howdy, Duty
Boskage When You HAFTA Do NAFTA
Boskage Strategic Logistics
Boskage Introduction to Customs Brokerage
Bonded Warehouse Manual
Customs Valuation Encyclopedia
Duty Drawback Handbook
Foreign Trade Zone Manual
Importing Into the U.S.
ISA Handbook
NAFTA: A Guide to Customs Procedures
Reasonable Care Checklists
Recordkeeping Compliance Handbook
Customs & Border Protection (CBP) Bulletins & Decisions
Customs & Border Protection (CBP) Directives & Handbooks
Corporate C-TPAT Policy & Procedure Manual
ALSO AVAILABLE (TO ADD ON):
WCO EXPLANATORY NOTES TO THE HTSUS
WORLD TRADE EXECUTIVE: PRACTICAL TRADE & CUSTOMS STRATEGIES
INTERNATIONAL TRADE LAWS OF THE U.S.
AAEI ALERT DAILY NEWSLETTER
---