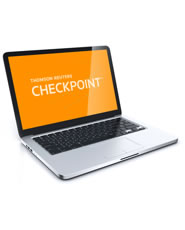 Payroll Create-a-Chart

Product Information
Frequency of Updates:




Ongoing

Brand:

Research Institute of America
Payroll Create-a-Chart provides immediate access to the most up-to-date federal and multi-state payroll tax comparison charts with hypertext links to detailed explanations.
Payroll Create a Chart saves you time and makes your workflow more efficient by allowing you to quickly create charts listing quick reference information from any state, the District of Columbia and/or Federal.
Delivered right to your desktop, you can quickly review payroll tax comparison charts relating to topics in federal and state withholding, unemployment tax, wage payment, garnishment, wage hour, and new hire reporting. Simply select a chart type and any number of states and/or federal to compare information. Checkpoint will display the chart in an easy to read format which can easily be exported to an Excel document. Charts are dynamically updated and are always in sync with current information and editorial explanations.
There are over 170 charts (and counting) currently available. Click the Related Resources tab to see a complete list of all available charts.
---