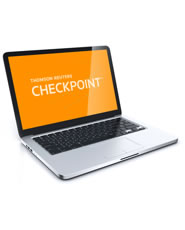 Benefits Expert
Product Information
Frequency of Updates:

Ongoing

Brand:

Research Institute of America
Ever since the passage of the 2006 Pension Protection Act, keeping your clients' welfare plans in compliance with ERISA and IRC requirements has become ever more challenging. Benefits Expert helps you meet this challenge by providing total coverage for professionals who require complete benefits material, including full coverage of the 2006 Pension Protection Act. Includes in-depth coverage of the IRC, ERISA, and other laws, as well as DOL, PBGC, and other regulations by topic, plus text of case law, court materials from 1924 to present, and exclusive analysis in all-important areas. Also includes federal tax forms through the Internet.
Benefits Editorial Materials
Analysis, annotations & explanations (Code and ERISA arranged), including a topic index
Planning & practice aids, including sample documents & clauses, and client letters
Reporting and disclosure explanations
Executive compensation analysis
Pension & Benefits Week Newsletter
Complete analyses of new benefits-related laws dating back to 1996, including the 2006 Pension Protection Act
WG&L Benefits Treatises
Qualified Pension and Profit Sharing Plans
Taxation of Distributions from Qualified Plans
Federal Taxation of Employee Compensation
ERISA, DOL & PBGC Regulations & Committee Reports
ERISA (includes history and arranged committee reports)
DOL proposed & final regulations, interim rules and all preambles
PBGC proposed & final regulations, interim rules and all preambles
Miscellaneous Nontax Statutes and Regulations
Miscellaneous nontax statutes (including history)
Final & proposed miscellaneous nontax regulations and preambles
Special IRS Pension Rulings & Releases
Listing of required modifications
IRS alert guidelines
DOL, PBGC & Other Rulings and Releases
ERISA opinion letters
DOL rulings & releases
SEC no-action letters
Class and individual prohibited transaction exemptions
PBGC opinion letters, rulings & releases
Other miscellaneous nontax releases
e-Form RS: Federal
Federal tax forms delivered via the Internet
Plus, an extensive library of West employee benefit cases (more than 32,000) and tax cases (more than 120,000).