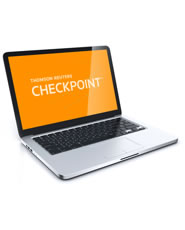 EBIA Employee Benefits for Domestic Partners

With more employees expecting equal benefits for domestic partners, employers must respond with thoughtful programs that satisfy all compliance requirements. Whether you already provide domestic partner benefits or wish to introduce them, trust EBIA Employee Benefits for Domestic Partners: Design, Taxation, and Administration to provide the all the guidance you need, with full legal citation, including:
Eligibility design. Considerations in designing eligibility rules (e.g., should same-sex and opposite-sex partners be eligible, and what affidavits should be required?).


Benefit design: Determining what benefits to provide, including special issues for health plans (COBRA, HIPAA, health care reform, and other mandates); retirement and pension plans (survivor benefits and QDROs); and other programs (including dependent care assistance, adoption assistance, and other fringes).


Taxation and cafeteria plans. Determining when domestic partners and their children qualify as tax dependents for health and other benefits, including use of tax certifications, cafeteria plan  administration, special issues for HRAs and HSAs, and withholding and employment tax impacts.


Background on state marriage and civil union laws. Background information on state same-sex marriage, civil union, and registered domestic partnerships. Our state-by-state table helps you stay on top of trends in this evolving area.
In addition, subscribers will get access to primary source material including:
ERISA
ERISA History
Advance Notices of Proposed, Interim & Final DOL Rules
DOL Final Regulations and Interim Rules
Preambles to DOL Final Regulations and Interim Rules
DOL Proposed Regulations & Preambles
Selected US Code Provisions
Selected US Code Provisions History
Selected Final Federal Regulations
Preambles to Selected Final Federal Regulations
Selected Proposed Federal Regulations & Preambles
Other Selected Tax Documents & Releases
ERISA Opinion Letters
DOL Rulings & Releases
Other Miscellaneous Nontax Releases
Internal Revenue Code (1990 - present)
Code History
Final and Temporary Regulations
Advanced Notices of Proposed Rulemaking & Treasury Decisions
Prior Final and Temporary Regulations (Treasury Decisions)
Preambles to Final and Temporary Regulations (Treasury Decisions)
Preambles to Proposed Treasury Regulations (Treasury Decisions)
Prior Proposed Regulations & Preambles
Proposed Regulations and Preambles
IRS Publications
EBIA Committee Report Excerpts
PLRs and TAMs (1977 - present)
Revenue Rulings (1954 - present)
Revenue Procedures (1955 - present)
Announcements (1959 - present)
Notices (1980 - present)
Internal Revenue Manual
Employee Benefits for Domestic Partners

I. Overview of Domestic Partner Benefits and Legal Compliance Issues

II. Same-Sex Marriage, Civil Unions, and Domestic Partnerships Under Federal and State Law

III. Defining Eligibility for Domestic Partner Benefits

IV. Determining What Benefits to Provide: Design Choices and Legal Considerations

V. Health Benefits: Design and Non-Tax Compliance Issues

VI. Health Benefits: Federal and State Tax Rules and Related Issues

VII. Non-Health Welfare and Fringe Benefits: Design, Tax, and Other Compliance Issues

VIII. Retirement Benefits

IX. Plan Documentation, Employee Communications, and Other Administrative Issues

X. Domestic Partner Benefits Compliance Checklist

XI. Background: Identifying Spouses and Dependents for Tax Purposes

XII. Background: Identifying ERISA Welfare Benefits

Index

Numerics

A

B

C

D

E

F

G

H

I

K

L

M

N

O

P

Q

R

S

T

U

V

W

Appendix

Primary Source Materials: Selected State & Local Materials

Sample Documents
---