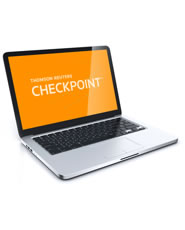 EBIA Form 1094/1095 Workbook for Employers and Advisors
This comprehensive online resource analyzes information from multiple IRS sources to provide the information employers need to prepare and file Forms 1094 and 1095.
Anyone responsible for benefits compliance—employers, advisors, and service providers—can use our practical and fully supported analysis to help professionals understand who must file, which forms to file, what information must be compiled, and how to report it.
Reporting fundamentals. An explanation of why reporting is required, which employers are required to report, how reporting ties in to employer shared responsibility under Code § 4980H, the legal basis for required reporting, and guidance available from the IRS.
Getting Started. Identification of factual information employers need to compile, and a summary of the key health care reform concepts employers need to understand, before they start to complete the forms.
Detailed Analysis. Line-by-line review of the forms, including the purpose of each line, information needed to complete it, and practical tips and pointers.
Filing the forms. Explanation of the process for filing forms with the IRS and furnishing statements to employees, including due dates and alternatives.
Scenarios. Overview of various reporting scenarios, illustrated with sample filled-in forms.
Archives - Form 1094/1095 Workbook

2015

I. Introduction

II. Governing Law and Other Resources

III. Legal Context: Why Is Reporting Required?

IV. Easy as ABC: Basics of the Reporting Forms

V. [Reserved]

VI. Getting Started: What Information Is Needed to Complete the C Forms?

VII. Form 1094-C: Transmittal of Employer-Provided Health Insurance Offer and Coverage Information Returns

VIII. Form 1095-C Report/Employee Statement: Employer-Provided Health Insurance Offer and Coverage

IX. Furnishing Employee Statements

X. Filing With the IRS

XI. [Reserved]

XII. Documentation and Recordkeeping

XIII. Common Reporting Scenarios

Index

Appendix
---