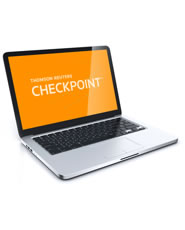 EBIA Suite

Product Information
Frequency of Updates:

Quarterly

Brand:

EBIA
EBIA Suite puts eight employee benefits compliance manuals at your fingertips. Our nationally recognized manuals are written by experienced employee benefits attorneys and are relied upon by employers, administrators, advisors, and government officials. Each manual explains and analyzes the law, and features practical examples, tips, checklists, tables, and sample documents. You'll also receive the EBIA Newsletter, our weekly newsletter covering the latest employee benefits developments.
Your subscription includes:
Cafeteria Plans: One of the nation's leading resources on legal requirements for cafeteria plans, health FSAs, and DCAPs.
Consumer-Driven Health Care: Everything you need to understand and implement HSAs, HRAs, and other consumer-driven arrangements.
COBRA: The Developing Law: Explains all aspects of the complicated COBRA rules.
ERISA Compliance for Health & Welfare Plans: Covers ERISA's requirements in detail, including reporting, disclosure, claim procedures, plan documents, and more.
Fringe Benefits: The ins-and-outs of transportation plans, adoption assistance, educational assistance, vacation/paid time off, employee discounts, and other fringe benefits.
Group Health Plans: Federal Mandates Other Than COBRA & HIPAA: Covers important federal mandates that are often overlooked, such as mental health parity, Medicare secondary payer rules, and many others.
HIPAA Portability, Privacy & Security: Comprehensive coverage of HIPAA's requirements for group health plans.
401(k) Plans: Legal requirements for 401(k) plans, including eligibility, vesting, nondiscrimination, fiduciary duties, and others.
EBIA Newsletter: Keep current on significant developments within the scope of our manuals
List of Content (Click any title to expand the list)
Cafeteria Plans
I. Overview of This Manual
II. Cafeteria Plans: The Short Course
III. Why Have a Cafeteria Plan?
IV. Governing Law for Cafeteria Plans
V. Types of Cafeteria Plans & How They Work
VI. [Reserved]
VII. Overview of Cafeteria Plan Legal Requirements
VIII. Who Can Sponsor a Cafeteria Plan?
IX. Who Can Participate in a Cafeteria Plan?
X. What Benefits Can Be Offered Under a Cafeteria Plan?
XI. Offering Dependent Health Coverage Under a Cafeteria Plan
XII. Contributions and Cash-Outs
XIII. General Rules Governing Participant Elections
XIV. When May Participant Elections Be Changed?
XV. [Reserved]
XVI. Selected Cafeteria Plan Design and Administration Issues
XVII. Other Laws That Affect Cafeteria Plans
XVIII. [Reserved]
XIX. Overview of Legal Requirements for Health FSAs
XX. What Expenses Can Be Reimbursed Under a Health FSA?
XXI. Selected Health FSA Plan Design and Administration Issues
XXII. Other Laws That Affect Health FSAs
XXIII. Overview of Legal Requirements for DCAPs
XXIV. What Expenses Can Be Reimbursed Under a DCAP?
XXV. Selected DCAP Design and Administration Issues
XXVI.-XXVII. [Reserved]
XXVIII. Nondiscrimination Rules—The Core Concepts
XXIX. Cafeteria Plan Nondiscrimination Rules
XXX. [Reserved]
XXXI. Health FSA Nondiscrimination Rules
XXXII. DCAP Nondiscrimination Rules
XXXIII. Simple Cafeteria Plans
XXXIV. Form 5500 and Other Reporting Requirements
XXXV. Required Disclosures to Cafeteria Plan, Health FSA, and DCAP Participants
XXXVI. Establishing, Administering, and Terminating a Cafeteria Plan
XXXVII. Mistakes Happen: Correcting Administrative Errors and Compliance Problems
XXXVIII. IRS Audits of Cafeteria Plans
Index
Appendix

Table of Contents: Sample Documents
Miscellaneous