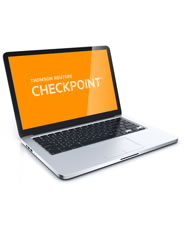 EBIA's Weekly Newsletter

Product Information
Frequency of Updates:

Weekly

Brand:

EBIA
Are you too busy to sift through the latest law changes, agency guidance, and court decisions for the employee benefits developments you need to know about? Since 2000, benefits professionals have relied on the EBIA Newsletter as an easy and cost-effective way to keep up on new developments as they occur! Written and edited by experienced employee benefits attorneys, the EBIA Newsletter is published on Fridays and includes articles on all significant legal developments within the scope of EBIA's benefits compliance library.
Your subscription will include:
Weekly newsletter with articles on the latest employee benefits developments.
Coverage of federal statutes, regulations, other federal agency guidance, and selected court decisions that impact plan design, administration, and compliance.
Articles include an EBIA comment with tips, analysis, and insights.
Each issue also includes a Question of the Week that addresses practical plan administration issues.
Searchable archive provides access to past articles and Questions of the Week.
List of Content (Click any title to expand the list)
EBIA Weekly
2013

06/13/2013
06/06/2013
05/30/2013
05/23/2013
05/16/2013
05/09/2013
05/02/2013
04/25/2013
04/18/2013
04/11/2013
04/04/2013
03/28/2013
03/21/2013
03/14/2013
03/07/2013
02/28/2013
02/21/2013
02/14/2013
02/07/2013
01/31/2013
01/24/2013
01/17/2013
01/10/2013
01/03/2013

2012

12/27/2012
12/20/2012
12/13/2012
12/06/2012
11/29/2012
11/20/2012
11/15/2012
11/08/2012
11/01/2012
10/25/2012
10/18/2012
10/11/2012
10/04/2012
09/27/2012
09/20/2012
09/13/2012
09/06/2012
08/30/2012
08/23/2012
08/16/2012
08/09/2012
08/02/2012
07/26/2012
07/17/2012
07/12/2012
07/05/2012
06/28/2012
06/21/2012
06/14/2012
06/07/2012
05/31/2012
05/24/2012
05/17/2012
05/10/2012
05/03/2012
04/26/2012
04/19/2012
04/12/2012
04/05/2012
03/29/2012
03/22/2012
03/15/2012
03/08/2012
03/01/2012
02/23/2012
02/16/2012
02/09/2012
02/02/2012
01/26/2012
01/19/2012
01/12/2012
01/05/2012

2011

12/29/2011
12/21/2011
12/15/2011
12/08/2011
12/01/2011
11/22/2011
11/17/2011
11/10/2011
11/03/2011
10/27/2011
10/20/2011
10/13/2011
10/06/2011
09/29/2011
09/22/2011
09/15/2011
09/08/2011
09/01/2011
08/25/2011
08/18/2011
08/11/2011
08/04/2011
07/28/2011
07/19/2011
07/14/2011
07/07/2011
06/30/2011
06/23/2011
06/16/2011
06/09/2011
06/02/2011
05/26/2011
05/19/2011
05/12/2011
05/05/2011
04/28/2011
04/21/2011
04/14/2011
04/07/2011
03/31/2011
03/24/2011
03/17/2011
03/10/2011
03/03/2011
02/24/2011
02/17/2011
02/10/2011
02/03/2011
01/27/2011
01/20/2011
01/13/2011
01/06/2011

2010

12/29/2010
12/23/2010
12/16/2010
12/09/2010
12/02/2010
11/23/2010
11/18/2010
11/11/2010
11/04/2010
10/28/2010
10/21/2010
10/14/2010
10/07/2010
09/30/2010
09/23/2010
09/16/2010
09/09/2010
09/02/2010
08/26/2010
08/19/2010
08/12/2010
08/05/2010
07/29/2010
07/22/2010
07/13/2010
07/08/2010
07/01/2010
06/24/2010
06/17/2010
06/10/2010
06/03/2010
05/27/2010
05/20/2010
05/13/2010
05/06/2010
04/29/2010
04/22/2010
04/15/2010
04/08/2010
04/01/2010
03/25/2010
03/18/2010
03/11/2010
03/04/2010
02/25/2010
02/18/2010
02/11/2010
02/04/2010
01/28/2010
01/21/2010
01/14/2010
01/07/2010

2009

12/30/2009
12/23/2009
12/17/2009
12/10/2009
12/03/2009
11/24/2009
11/19/2009
11/12/2009
11/05/2009
10/29/2009
10/22/2009
10/15/2009
10/08/2009
10/01/2009
09/24/2009
09/17/2009
09/10/2009
09/03/2009
08/27/2009
08/20/2009
08/13/2009
08/06/2009
07/30/2009
07/23/2009
07/16/2009
07/07/2009
07/02/2009
06/25/2009
06/18/2009
06/11/2009
06/04/2009
05/28/2009
05/21/2009
05/14/2009
05/07/2009
04/30/2009
04/23/2009
04/16/2009
04/09/2009
04/02/2009
03/26/2009
03/19/2009
03/12/2009
03/05/2009
02/26/2009
02/19/2009
02/12/2009
02/05/2009
01/29/2009
01/22/2009
01/15/2009
01/08/2009

2008

12/30/2008
12/23/2008
12/18/2008
12/11/2008
12/04/2008
11/26/2008
11/20/2008
11/13/2008
11/06/2008
10/30/2008
10/23/2008
10/16/2008
10/09/2008
10/02/2008
09/25/2008
09/18/2008
09/11/2008
09/04/2008
08/28/2008
08/21/2008
08/14/2008
08/07/2008
07/31/2008
07/24/2008
07/15/2008
07/10/2008
07/03/2008
06/26/2008
06/19/2008
06/12/2008
06/05/2008
05/29/2008
05/22/2008
05/15/2008
05/08/2008
05/01/2008
04/24/2008
04/17/2008
04/10/2008
04/03/2008
03/27/2008
03/20/2008
03/13/2008
03/06/2008
02/28/2008
02/21/2008
02/14/2008
02/07/2008
01/31/2008
01/24/2008
01/17/2008
01/10/2008
01/03/2008

2007

12/20/2007
12/13/2007
12/06/2007
11/29/2007
11/21/2007
11/15/2007
11/08/2007
11/01/2007
10/25/2007
10/18/2007
10/11/2007
10/04/2007
09/27/2007
09/20/2007
09/13/2007
09/06/2007
08/30/2007
08/23/2007
08/16/2007
08/09/2007
08/02/2007
07/26/2007
07/17/2007
07/12/2007
07/05/2007
06/28/2007
06/21/2007
06/14/2007
06/07/2007
05/31/2007
05/24/2007
05/17/2007
05/10/2007
05/03/2007
04/26/2007
04/19/2007
04/12/2007
04/05/2007
03/29/2007
03/22/2007
03/15/2007
03/08/2007
03/01/2007
02/22/2007
02/15/2007
02/08/2007
02/01/2007
01/25/2007
01/18/2007
01/11/2007
01/04/2007

2006

12/21/2006
12/14/2006
12/07/2006
11/30/2006
11/22/2006
11/16/2006
11/09/2006
11/02/2006
10/26/2006
10/19/2006
10/12/2006
10/05/2006
09/28/2006
09/21/2006
09/14/2006
09/07/2006
08/31/2006
08/24/2006
08/17/2006
08/10/2006
08/03/2006
07/27/2006
07/20/2006
07/13/2006
07/06/2006
06/29/2006
06/22/2006
06/15/2006
06/08/2006
06/01/2006
05/25/2006
05/18/2006
05/11/2006
05/04/2006
04/27/2006
04/20/2006
04/13/2006
04/06/2006
03/30/2006
03/23/2006
03/16/2006
03/09/2006
03/02/2006
02/23/2006
02/16/2006
02/09/2006
02/02/2006
01/26/2006
01/19/2006
01/12/2006
01/05/2006

2005

12/29/2005
12/22/2005
12/15/2005
12/08/2005
12/01/2005
11/23/2005
11/17/2005
11/10/2005
11/03/2005
10/27/2005
10/20/2005
10/13/2005
10/06/2005
09/29/2005
09/22/2005
09/15/2005
09/08/2005
09/01/2005
08/25/2005
08/18/2005
08/11/2005
08/04/2005
07/28/2005
07/20/2005
07/14/2005
07/07/2005
06/30/2005
06/23/2005
06/16/2005
06/09/2005
06/02/2005
05/26/2005
05/19/2005
05/12/2005
05/05/2005
04/28/2005
04/21/2005
04/14/2005
04/07/2005
03/31/2005
03/24/2005
03/17/2005
03/10/2005
03/03/2005
02/24/2005
02/17/2005
02/10/2005
02/03/2005
01/27/2005
01/20/2005
01/13/2005
01/06/2005

2004

12/29/2004
12/16/2004
12/09/2004
12/02/2004
11/24/2004
11/18/2004
11/11/2004
11/04/2004
10/28/2004
10/21/2004
10/14/2004
10/07/2004
09/30/2004
09/23/2004
09/16/2004
09/09/2004
09/02/2004
08/26/2004
08/19/2004
08/12/2004
08/05/2004
07/29/2004
07/21/2004
07/15/2004
07/08/2004
07/01/2004
06/24/2004
06/17/2004
06/10/2004
06/03/2004
05/27/2004
05/20/2004
05/13/2004
05/06/2004
04/29/2004
04/22/2004
04/15/2004
04/08/2004
04/01/2004
03/25/2004
03/18/2004
03/11/2004
03/04/2004
02/26/2004
02/19/2004
02/12/2004
02/05/2004
01/29/2004
01/22/2004
01/15/2004
01/08/2004

2003

12/30/2003
12/23/2003
12/18/2003
12/11/2003
12/04/2003
11/26/2003
11/20/2003
11/13/2003
11/06/2003
10/30/2003
10/23/2003
10/16/2003
10/10/2003
10/09/2003
10/02/2003
09/25/2003
09/18/2003
09/11/2003
09/04/2003
08/28/2003
08/21/2003
08/14/2003
08/07/2003
07/31/2003
07/23/2003
07/17/2003
07/10/2003
07/02/2003
06/26/2003
06/19/2003
06/12/2003
06/05/2003
05/29/2003
05/22/2003
05/15/2003
05/08/2003
05/01/2003
04/24/2003
04/17/2003
04/10/2003
04/03/2003
03/27/2003
03/20/2003
03/13/2003
03/06/2003
02/27/2003
02/20/2003
02/13/2003
02/06/2003
01/30/2003
01/23/2003
01/16/2003
01/09/2003
01/02/2003

2002

12/19/2002
12/12/2002
12/05/2002
11/27/2002
11/21/2002
11/14/2002
11/07/2002
10/31/2002
10/24/2002
10/17/2002
10/10/2002
10/03/2002
09/26/2002
09/19/2002
09/12/2002
09/05/2002
08/29/2002
08/22/2002
08/15/2002
08/08/2002
08/01/2002
07/25/2002
07/18/2002
07/11/2002
07/03/2002
06/27/2002
06/20/2002
06/13/2002
06/06/2002
05/30/2002
05/23/2002
05/16/2002
05/09/2002
05/02/2002
04/25/2002
04/18/2002
04/11/2002
04/04/2002
03/28/2002
03/21/2002
03/14/2002
03/07/2002
02/28/2002
02/21/2002
02/14/2002
02/07/2002
01/31/2002
01/24/2002
01/17/2002
01/10/2002
01/03/2002

2001

12/27/2001
12/20/2001
12/13/2001
12/06/2001
11/29/2001
11/23/2001
11/15/2001
11/08/2001
11/01/2001
10/25/2001
10/18/2001
10/11/2001
10/04/2001
09/27/2001
09/20/2001
09/13/2001
09/06/2001
08/30/2001
08/23/2001
08/16/2001
08/09/2001
08/02/2001
07/26/2001
07/19/2001
07/12/2001
07/05/2001
06/28/2001
06/21/2001
06/14/2001
06/07/2001
05/31/2001
05/24/2001
05/17/2001
05/10/2001
05/03/2001
04/26/2001
04/19/2001
04/12/2001
04/05/2001
03/29/2001
03/22/2001
03/15/2001
03/08/2001
03/01/2001
02/22/2001
02/15/2001
02/08/2001
02/01/2001
01/25/2001
01/18/2001
01/11/2001
01/04/2001

2000

12/28/2000
12/21/2000
12/14/2000
12/07/2000
11/30/2000
11/26/2000
11/16/2000
11/09/2000
11/02/2000
10/26/2000
10/19/2000
10/12/2000
10/05/2000
09/28/2000
09/21/2000
09/14/2000
09/08/2000
09/07/2000
08/31/2000
08/24/2000
08/17/2000
08/10/2000
08/03/2000
07/27/2000
07/26/2000
07/20/2000
07/19/2000
07/13/2000
07/06/2000
06/29/2000
06/22/2000
06/21/2000
06/15/2000
06/08/2000
06/01/2000
05/25/2000
05/18/2000
05/11/2000
05/04/2000
04/27/2000
04/20/2000
04/13/2000
04/06/2000
03/30/2000
03/23/2000
03/16/2000
03/15/2000
03/09/2000
03/02/2000
02/24/2000
02/17/2000
02/10/2000
02/03/2000