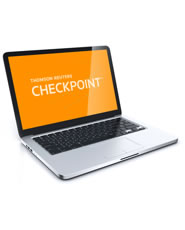 Form/Line Finder Combo: Individual, Corporation, Partnership, Estate and Trust, Employee Benefit

Product Information
Frequency of Updates:

Annually

Brand:

Research Institute of America
Form/Line Finder Combo: Individual, Corporation, Partnership, Estate and Trust, Employee BenefitIncludes the Individual, Corporate/Partnership, and Estate and Trust Income Tax Return Guides.
Our powerful search engine offers you many options (including keyword and table-of-contents searching) to locate the information you're looking for, even if you don't know exactly how it's described or categorized.
The "Form-Line Finder" feature allows the user to quickly locate a specific Form or line in the Return Guides. For example, if you wanted information on Form 1041 for the year 2014, you would enter this information in the tool and click "GO."
Online access to these Guides saves valuable time during the hectic tax season and throughout the year. Enjoy the confidence that whenever you use your subscription, the material will contain the latest information available.