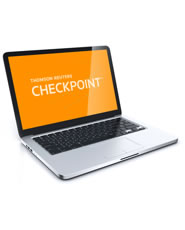 Pension and Benefits Advisor

Product Information
Frequency of Updates:

Ongoing

Brand:

Research Institute of America
The Pension & Benefits Advisor is designed for the pension and benefits professional who drafts as well as administers plans. It is ideal for the practitioner who requires a thorough understanding of the law without the full text of cases. The Advisor provides immediate online access and links to the following: 
Pension & benefits analysis, planning & practice aids, plan documents & clauses
Reporting and disclosure explanations
Pension & Benefits Week newsletter
Tax planning and practice guides (special studies) and new law special studies
Internal Revenue Code
ERISA, ERISA history, code and ERISA arranged annotations & explanations and opinion letters
Preambles to final and temporary IRS regulations as well as preambles to DOL final regulations and interim rules
DOL final and proposed regulations, along with interim rules, preambles, rulings & releases
Final, proposed, and interim PBGC regulations and rules as well as preambles, opinion letters, rulings & releases
Prohibited transaction exemptions
IRS revenue rulings, procedures, announcements and notices
IRS publications and alert guidelines
e-Form RS: Federal -- Federal Tax Forms (online)
List of Content (Click any title to expand the list)
Benefits Analysis
Chapter 110,000 Health Care

Disability 110,051 Miscellaneous rules affecting employers, administrators, and health insurance issuers.
110,075 Shared Responsibility Health Coverage Rules for Large Employers—after 2013
110,101 Employer-provided health care benefits.
110,131 Federal health insurance accessibility and renewability standards.
110,161 Administrative simplification under HIPAA.
110,181 State health insurance accessibility, nondiscrimination, and privacy laws.
110,201 State mandated health care benefits and procedures.
110,273 State mandated health care providers.
110,301 Insured health benefit arrangements.
110,341 Employer reporting and recordkeeping of employee health coverage.
110,351 Small employer group health insurance plans.
110,401 Self-insured health benefit arrangements.
110,451 Archer medical savings accounts.
110,499 Medicare Advantage medical savings accounts.
110,501 Health maintenance organizations (HMOs).
110,601 Preferred provider organizations (PPOs), point of service (POS), and other managed care issues.
110,621 Health reimbursement arrangements (HRAs).
110,641 Health savings accounts (HSAs)
110,701 Wellness programs, employee assistance plans (EAPs), and employee rehabilitation programs.
110,801 Coverage and eligibility provisions.
110,901 Coverage of employees and their dependents.
111,101 Retiree health care benefits.
111,201 Health care benefits for employees and dependents who are entitled to Medicare or Medicaid.
111,301 Prescription drug coverage for Medicare-eligible individuals.
111,451 Alcoholism and drug abuse.
111,501 Dental care.
111,551 Dismemberment and disfigurement.
111,601 Home health care.
111,651 Long-term care.
111,701 Maternity, pregnancy, and abortion expenses.
111,751 Mental health benefits.
111,801 Physical examinations and other preventative health procedures.
111,851 Prescription drugs and medical devices.
112,001 Vision care.
112,051 Other health benefits.
112,101 Checklists for determining health care expenses that may be deducted or reimbursed tax-free.
112,201 Preexisting condition exclusions under federal health care reform rules.
112,251 State restrictions on preexisting condition exclusions.
112,261 Interpreting preexisting condition limitations.
112,301 Accident and health plan benefit exclusions.
112,401 Subrogation of benefits provisions in health insurance plans.
112,501 Coordination of benefits.
112,601 Short-term and long-term disability plans.
112,701 Pregnancy as a disability.
112,801 Taxation of disability income benefit plans.
112,901 Accidental death and dismemberment and business travel accident insurance.

Chapter 113,000 Health Care Continuation and Conversion; COBRA

113,051 COBRA health care coverage continuation under ERISA and Internal Revenue Code.
113,101 COBRA continuation coverage.
113,151 COBRA qualified beneficiaries.
113,201 Qualifying events triggering COBRA coverage.
113,251 Duration of continuation coverage.
113,301 COBRA notice requirements.
113,351 Electing and waiving COBRA continuation coverage.
113,401 Premiums for COBRA continuation coverage.
113,451 Excise tax imposed for failure to meet continuation coverage requirements.
113,501 Continuation coverage for persons serving in uniformed service.
113,601 Application of state continuation and conversion rules.
113,701 Continuation requirements of particular states.
113,801 Conversion requirements of particular states
113,851 Required availability of individual health insurance.

Chapter 114,000 Life Insurance; Death Benefits

114,101 Life insurance benefits.
114,501 Group-term life insurance.
114,701 Retired lives reserve.
114,801 Group permanent and group universal life insurance.
114,901 Continuation of group life insurance coverage under state law.
115,201 Conversion privilege.

Chapter 118,000 Dependent Care; Education Benefits; Legal Services

118,101 Reimbursement of employee expenses for dependent care.
118,201 Dependent care assistance programs.
118,301 Employer day care centers.
118,501 Employer dependent care referral programs.
119,001 Education benefits provided by the employer.
119,201 Educational assistance programs.
119,401 Reduced tuition for education provided by educational institutions to or on behalf of employees.
119,501 Scholarships for employees' children.
119,541 Coverdell education savings accounts.
119,601 Educational benefit trusts.
119,701 Apprenticeship and on-the-job training.
120,001 Payment of employee legal expenses.
120,101 Qualified Group Legal Services Plans.

Chapter 122,000 Time Off

122,101 Vacations.
122,401 Holiday pay.
122,601 Leaves of absence.
122,631 Major disaster leave sharing plans.
122,701 Sick leave.
123,201 Personal Time.
123,301 Parental and family leave.
123,401 Leaves of absence under the Americans with Disabilities Act.
123,701 Paid or unpaid leave for military or other government and volunteer service.
123,801 Jury duty.
123,901 Witness duty, court appearance, domestic violence, and crime victim time off.
123,911 Time off with pay for voting.
123,981 Nursing mothers accommodations.
123,991 Time off to attend civic meetings and assemblies.

Chapter 124,000 Other Employee Benefits (A to K)

124,101 Airplane use by employees.
124,191 Assistance for adoptions.
124,201 Athletic facilities.
124,301 Automobile use.
124,601 Automobile insurance.
124,651 Bicycle commuting expense reimbursement.
124,801 Bonuses and contingent compensation.
125,101 Business trips, conventions, and related expenses of employees.
125,201 Cell phones.
125,301 Commuting and related transportation.
125,401 Computers.
125,601 Employer assistance for employee credit unions.
125,701 De minimis fringe benefits.
126,001 Dining facilities for employees.
126,101 Discounts for employees.
126,301 Dues and membership fees.
126,401 Employees' debts, taxes, and other expenses.
126,501 Financial counseling.
126,701 Gifts to employees.
126,901 Home office.
126,991 Housing.

Chapter 127,000 Other Employee Benefits (L to Q)

127,101 Loans to employees.
127,301 Lodging provided to employees.
127,501 Mass transit subsidies.
127,701 Matching gift programs.
127,801 Meals provided to employees.
127,901 Mortgage assistance.
128,001 Employee moving and relocation assistance.
128,201 No-additional-cost services.
128,401 Outplacement assistance.
128,701 Parking for employees.
128,901 Parties, picnics and other payments for employee morale
129,101 Personal services.
129,301 Preretirement counseling.
129,501 Prizes and awards.
129,701 Benefits received through employee product testing.
129,801 Qualified retirement advice excludable as fringe benefit.

Chapter 130,000 Other Employee Benefits (R to Z)

130,101 Recruitment or referral bonuses.
130,501 Security measures for employees.
130,701 Severance pay benefits.
131,501 Subscriptions and publications.
131,801 Suggestion awards.
132,001 Supplemental unemployment compensation benefits.
132,301 Vanpooling.
132,601 Working condition fringes.

Chapter 133,000 Prefunding; Cafeteria Plans; Other Delivery Systems

133,101 Welfare benefit funds.
133,301 Voluntary employees' beneficiary associations.
133,501 Corporate-owned life insurance on employees.
133,801 Cafeteria plans.
133,841 Making and revoking benefit elections under a cafeteria plan.
133,881 Cafeteria plan nondiscrimination requirements.
133,901 Flexible spending arrangements.
133,941 Substantiation of cafeteria plan benefit claims.
133,971 Other cafeteria plan tax aspects.
134,301 Group insurance arrangements.
134,501 Multiple employer welfare plans.
134,601 Multiple employer trusts.
134,701 Self-insured welfare benefits plans.
134,801 Tax consequences of using a nonexempt trust to fund a welfare benefit plan.

Chapter 135,000 Tax, ERISA, and Other Laws Generally Governing Benefits

135,101 Federal tax consequences of benefits to employees and beneficiaries.
135,301 Deductibility by employer of fringe and other employee benefits.
135,501 Withholding of federal income taxes on benefits.
135,601 Social security (FICA) taxes on benefits.
135,701 Federal unemployment (FUTA) taxes on benefits.
135,801 Federal tax reporting and recordkeeping requirements for fringe benefit plans.
136,001 Tax rules for fringe and other employee benefits for partners and S corporation shareholder-employees.
136,501 Tax definitions and concepts.
136,601 Plans of commonly-controlled businesses and affiliated service groups.
137,001 Employee welfare benefit plans covered by ERISA.
137,101 Participants, employees, and beneficiaries protected by ERISA.
137,201 Discharging or discriminating against plan participants and beneficiaries for exercising ERISA rights.
137,301 Race, sex, age, and other discrimination in benefits.
137,401 Employee benefit rights of employees serving in the uniformed services.
137,501 Labor relations law.
137,601 Applicability of state law.
137,701 Accounting standards for nonretirement postemployment benefits.
137,801 Federal identity theft prevention program requirements ("red flags" rule)

Chapter 138,000 ERISA Administration, Compliance, and Termination

138,101 Fiduciaries, parties in interest, and other plan principals.
138,161 Plan assets.
138,201 Fiduciary duties, standards of care, and prohibited transactions.
138,301 Plan investments and loans.
138,401 Provision of services, goods, and facilities by and to plans.
138,501 Liability for breach of fiduciary duties under ERISA.
138,601 Writing, trust, and other requirements for welfare plans.
138,701 Contributions to employee benefit plans.
138,801 Payment from welfare benefit plans.
138,901 ERISA plan claims procedures.
139,001 Recordkeeping obligations under ERISA and federal tax law.
139,051 Reporting and disclosure rules under ERISA and federal tax law.
139,101 Plan descriptions, summary plan descriptions, and modifications.
139,201 Annual returns/reports.
139,281 Termination of employee welfare benefit plans.
139,301 Private civil actions.
139,331 DOL enforcement suits.
139,351 Jurisdiction and venue.
139,401 Exhausting plan claims procedures or arbitration.
139,451 Limitation of actions under ERISA.
139,501 Who may bring, or intervene in, private suits under ERISA.
139,551 Who may be sued in private suits under ERISA.
139,601 Trial and pretrial issues; standards of review, res judicata, etc.
139,651 Right to jury trial in ERISA suits.
139,701 Remedies and relief.
139,751 Attorney's fees and costs.
139,801 Civil penalties and civil penalty proceedings.
139,901 Judicial review of DOL proceedings.
139,951 Criminal prosecutions.
Pension and Benefits Advisor Sample

View