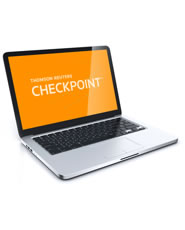 Pension and Benefits Expert with Executive Compensation Library

Product Information
Frequency of Updates:

Ongoing

Brand:

Research Institute of America
Pension & Benefits Expert Plus Executive Compensation Library brings together RIA's Pension & Benefits Expert and Executive Compensation Library to help you stay up-to-date and in compliance with the latest pension & benefits requirements.
Pension & Benefits Expert PLUS Executive Compensation Library provides total coverage for professionals who require complete pension and benefits material, including full coverage of the 2006 Pension Protection Act, and other important recent legislation.
Pension & Benefits Expert includes full-text coverage and detailed analysis of the Internal Revenue Code, ERISA, and other relevant statutes, as well as IRS, DOL, PBGC, and other key regulations and rulings. It also provides comprehensive case coverage, with a library of more than 32,000 full-text employee benefit cases.
RIA also recognizes that executive compensation decision makers and advisors face an endless wave of new data, developments and regulatory change, especially in light of new SEC and IRS requirements. So, for the Executive Compensation portion of this Library, we joined forces with the leaders in the field to bring you the best of RIA's executive compensation analysis, executive compensation surveys from Salary.com and NIBM, and a complete Executive Compensation Resources offering from Towers Perrin - including Towers Perrin's research memos, plan documents and newsletter.
Pension & Benefits Expert PLUS Executive Compensation Library is your complete source for pension & benefits and executive compensation news, research and analysis and will prove to be an invaluable asset to practitioners and their advisors in this volatile marketplace.